Acne Rosacea Treatment Overview
Find the right care and learn about different treatments.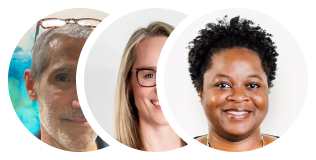 Care Plan
1
First steps to consider
You can usually treat mild to moderate rosacea at home.

Try to limit triggers like spicy food, mint, alcohol, sun exposure (wear sunscreen), heat, and harsh cosmetic products.

Use a gentle moisturizer that repairs the skin barrier. Look for products that contain ceramides.
2
When you may need a provider
You've tried home treatments for 4–6 weeks with no improvement in the rosacea.

You have lots of pimples or pus-filled bumps (pustules) on your face.

Your skin hurts or is constantly red.

You have eye pain or grittiness (feels like there is sand in your eye), which may be a sign of ocular rosacea.
Emergency Care
Go to the ER if you have any of these symptoms:
Severe skin or facial pain along with a fever
The suppliers listed follow Buoy's clinical guidelines, but listing the suppliers does not constitute a referral or recommendation by Buoy. When you click on the link and/or engage with these services Buoy will be compensated.
All treatments for acne rosacea
Read more about acne rosacea care options
When to see a healthcare provider
If for about a month you have tried OTC treatments and did your best to avoid triggers and your rosacea hasn't improved, you should see a healthcare provider like a dermatologist. Also see a provider if you have pain or numerous papules or inflamed pimples.
If you have symptoms of ocular rosacea—eyelid swelling, grittiness or eye pain—you should see an ophthalmologist right away to help relieve the symptoms and prevent it from getting worse.
Getting diagnosed
Rosacea is usually diagnosed by a thorough skin exam. Sometimes a dermatologist may take a culture of one of the pustules of rosacea to look for bacteria.
What to expect from your doctor visit
Your dermatologist will likely start you with a topical skin care regimen that may include topical anti-inflammatories and anti-demodex (mite) medications.

You may also be prescribed topical medications that constrict blood vessels to make the skin appear less red. These may be enough to control the redness and pimples of rosacea.

If skin treatments don't work, your dermatologist may recommend taking oral antibiotics or oral anti-demodex medications to help reduce inflammation.

For facial redness that does not improve with topical medications, laser treatment may be recommended.

For severe cases, oral isotretinoin (Accutane) is sometimes recommended.
Prescription rosacea medications
Ivermectin Cream 1% (Soolantra)

Metronidazole gel or cream (Metrogel)

Doxycycline (Oracea, Doryx, Monodox)

Sulfacetamide-sodium sulfur wash, lotion or cream (Plexion, Avar)

Azelaic acid foam (Finacea foam)

Oxymetazoline cream 1% (Rhofade)

Brimonidine topical gel 0.33% (Mirvaso)

Isotretinoin (Accutane)

Ivermectin (Stromectol)
Types of providers who treat rosacea
A dermatologist (skin doctor) can treat rosacea and should be seen early on to help prevent the condition from getting worse.

An ophthalmologist can evaluate and treat ocular rosacea.
Treating acne rosacea at home
If you have rosacea, you can usually manage it with at-home treatments and changing skin care products. You should notice an improvement in your skin after 4–6 weeks of lifestyle changes and using OTC products for rosacea.
It's important to wear a broad-spectrum mineral-based sunscreen on your face daily. This will protect your face from UV light, which can trigger rosacea flares. When possible, protect your face with a wide-brimmed hat.

Do not use skin care products that contain acids (i.e., salicylic or glycolic acids), retinols and retinoids, or alcohol. These can irritate or burn your skin if you're prone to rosacea and lead to a flare.

Look for skin care products that are gentle and contain ceramides, niacinamide, or azelaic acid, which can help repair the skin barrier and reduce inflammation.

Try to avoid triggers of rosacea-inducing spicy foods, alcohol, excessive heat, and exposure to sun.

Avoid becoming overheated. Use a fan when cooking near a hot oven or when exercising.

Using an OTC sulfur soap or gel may help reduce inflammation from rosacea.

Using products that are plant based (like phyto serums) can also calm the redness and inflammation from rosacea.
OTC medications
Sulfur 10% (Prosacea gel)

Sulfur soap (Joesoef Soap)

Phyto Corrective gel

CeraveAM or CeravePM moisturizer

La Roche Posay Toleriane Hydrating gentle cleanser

The Ordinary Azelaic Acid 10% Suspension

Foundation Skincare Niacinamide 10% lotion or Azelaic Acid 14% cream

Colorscience All Calm Clinical Redness Corrector SPF 50

Avene Antirougeurs CALM Redness-Relief Soothing Mask
Wellness and prevention
Rosacea tends to be worse in overweight individuals. Maintaining a healthy weight can make your rosacea easier to control.
Frequently asked questions