Acute URI Treatment Overview
Find the right care and learn about different treatments.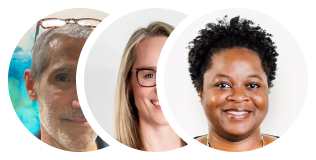 Care Plan
1
First steps to consider
Most upper respiratory infections, like colds and sore throats, can be treated at home.

You can treat symptoms by drinking lots of fluids, rest, and taking OTC medications like decongestants and acetaminophen (Tylenol).
2
When you may need a provider
Symptoms are really bad or not going away after 7–10 days.

You have a fever for more than 3 days that does not improve when taking fever-reducing medication (like Tylenol).
The suppliers listed follow Buoy's clinical guidelines, but listing the suppliers does not constitute a referral or recommendation by Buoy. When you click on the link and/or engage with these services Buoy will be compensated.
All treatments for acute URI
Read more about acute URI care options
When you may need a care provider
You may need to see a healthcare provider if your acute upper respiratory infection (URI) symptoms, like congestion and cough, are bad or not going away after 7–10 days. Also, if you have a fever for more than 3 days that does not improve by taking Tylenol or other fever-reducing medication, see a doctor. A lasting fever may be a sign of a bacterial infection that needs to be treated with an antibiotic.
What to expect from your doctor visit
A healthcare provider can make sure you don't have a bacterial infection, like sinusitis or bacterial bronchitis.

They can recommend prescription medications to treat symptoms that may be getting worse due to a cold virus, like a cough.
Types of providers that treat URIs
A primary care provider can treat a URI and related symptoms.
Treating your upper respiratory infection at home
You can usually treat your upper respiratory infection (URI) symptoms—congestion, runny nose, and sore throat—with rest, drinking lots of fluids, and taking OTC medications.
OTC medications to relieve nasal symptoms include decongestants, nasal sprays, and nasal rinses (like a Neti pot).

Cough suppressants and expectorants (to thin mucus) may help if you have a cough.

Pain relievers like acetaminophen (Tylenol) and ibuprofen (Adivl, Motrin) can help a headache, sore throat, and fever.

Always read the label on OTC medications and follow the instructions. Many cold and flu medications, like Dayquil and Tylenol Cold & Flu, contain multiple active ingredients, so be careful when combining medications.
OTC treatments for upper respiratory infections
Acetaminophen (Tylenol) and ibuprofen (Advil, Motrin) for headache, sore throat, and fever

Decongestants like pseudoephedrine (Sudafed) and phenylephrine

Cough suppressants like dextromethorphan (these should not be given to children under 4 years old)

Expectorants (Mucinex) thin and loosen mucus to help stop coughing.

Inhalers containing cromolyn sodium may help a runny nose and sneezing
There is some evidence that certain vitamins and supplements may shorten how long your cold lasts or reduce your symptoms. The following are considered safe to take.
Vitamin C: Emergen-C or Airborne

Vitamin D

Zinc lozenges (Zicam) may reduce the number of colds you have each year, and may make them go away faster.

Elderberry

Pelargonium sidoides

Garlic, ginseng, or echinacea supplements
How can I treat common URI symptoms
Moisturize airways with nasal irrigation (like saline spray or a Neti pot).

Set up a humidifier in your bedroom to relieve congestion.

Honey or lozenges can soothe your throat (do not give honey to children under 1 year old).

Avoid irritants such as smoke and heavy air pollution—they can worsen your symptoms and slow the healing process.

Drink warm liquids like tea and soup.
Frequently asked questions