Age-Related Hearing Loss Treatment Overview
Find the right care and learn about different treatments.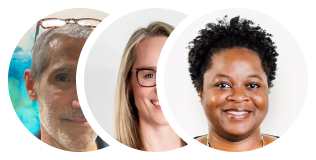 Care Plan
1
First steps to consider
Very minimal hearing loss can be managed at home.

Try to avoid loud noise exposure and conversations in settings with a lot of background noise (like a busy restaurant).
2
When you may need a provider
Anyone who has noticeable hearing loss should consider seeing a hearing specialist for a baseline hearing test and to confirm that hearing loss is from age-related changes.

Testing requires an in-person visit.
Emergency Care
Go to the ER if you have any of the following symptoms:
The degree of your hearing loss suddenly changes.

There is a change in your hearing along with neurologic symptoms (mental status changes, confusion, delirium, muscle weakness).
The suppliers listed follow Buoy's clinical guidelines, but listing the suppliers does not constitute a referral or recommendation by Buoy. When you click on the link and/or engage with these services Buoy will be compensated.
All treatments for age-related hearing loss
Frequently asked questions