Asthma Treatment Overview
Find the right care and learn about different treatments.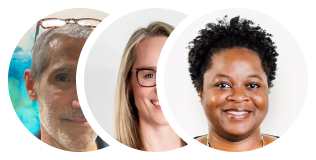 Care Plan
1
First steps to consider
If you think you may have asthma, you should see a healthcare provider to be diagnosed and treated.

If you have increased use of your rescue inhaler, increased shortness of breath or wheezing, or you're unable to control your asthma, see a healthcare provider.
Emergency Care
Call 911 or go to the ER if you have any of the following symptoms:
Severe difficulty breathing

Your lips start to turn blue
The suppliers listed follow Buoy's clinical guidelines, but listing the suppliers does not constitute a referral or recommendation by Buoy. When you click on the link and/or engage with these services Buoy will be compensated.
All treatments for asthma
Read more about asthma care options
When to seek medical advice for asthma
See a healthcare provider if you have symptoms of asthma. They will create an asthma action plan so you know how to care for the condition day to day, what to do if you have a flare-up, and when you may need emergency treatment.
Getting diagnosed
Your provider may do several breathing tests to diagnose asthma. The most common one is called spirometry. You'll be asked to take a deep breath and then blow out as hard and fast as you can into a plastic mouthpiece connected to the spirometry machine.

Additional tests to help diagnose asthma include the exhaled nitric oxide test, which is a breath test measuring nitrous oxide, and the bronchoprovocation test, which uses a chemical to stimulate the airway to look for an asthma type response.

You may also get allergy testing, which can help determine if you have any triggers for asthma.
What to expect from your visit
Treatment of asthma usually includes using inhaler medications. There are two types: short-acting inhalers to stop flares after they start, and long-acting inhalers that some people need to take daily, even if you don't have symptoms every day.
Albuterol/salbutamol inhalers, like Proventil, are available as a handheld inhaler or nebulizer (aerosolized medicine given through a mask) and are taken during a flare.

Your doctor may also advise you to use these inhalers before you're exposed to a known trigger, like before you exercise. Albuterol works within 5 to 10 minutes.

Inhaled steroids like Flovent are long-acting medications that reduce inflammation. They start to work in 2–8 days, depending on your dose and type of steroid. It is important to rinse your mouth out after using an inhaled steroid to prevent oral thrush from developing.

During an asthma flare, you may also be prescribed an oral steroid (like prednisone), which usually works within hours.

Other long-acting inhalers include:

Long-acting anticholinergics like Spiriva

A combination of steroids and long-acting beta agonists like Advair

A combination of long-acting anticholinergics and long-acting beta agonists like Anoro Ellipta.
Prescription asthma medications
Albuterol/salbutamol inhalers: ProAir, Ventolin, Proventil

Inhaled steroids: Flovent, Pulmicort, QVAR

Long-acting anticholinergics: Atrovent, Incruse Ellipta, Spiriva

Steroids/long-acting beta agonist: Advair, Breo Ellipta, Dulera, Symbicort

Long-acting anticholinergics/long-acting beta agonist: Anoro Ellipta, Stiolto Respimat
Types of providers
A primary care provider can treat mild asthma.

People with moderate to severe asthma are often treated by allergists or pulmonologists (lung specialists).
Home treatments for asthma
If you have asthma, you should always see a healthcare provider to create a treatment plan, since symptoms can be severe and even life-threatening. While there are some OTC inhalers and pills that can help make it easier to breathe, they're not usually recommended as a substitute for prescription treatments. If your symptoms are mild and don't happen very often, your provider might suggest them. Always talk to your doctor before trying OTC products to make sure they're safe for you to use.
Epinephrine inhalers (Primatene Mist, EpiMist) open up your airways and help you breathe more easily.

Ephedrine (Bronkaid) also opens airways. It's available in caplets.

Racepinephrine inhalers (Asthmanefrin) work by relaxing the muscles in the airways.
Wellness and prevention
Eliminating triggers of asthma is one of the best ways to control your symptoms at home. Common asthma triggers include pets, smoke, dust, mold, and air pollution. If you don't want to part with your pet, keep it out of your bedroom.

Clean your home regularly and keep windows closed.

Avoid strenuous activity when the air quality is low.

Get the flu vaccine every year. Having the flu raises your risk of asthma attacks. Also talk with your doctor about getting the pneumococcal vaccine.

Try to stay at a healthy weight. Being overweight or obese can make it harder to manage asthma.

Exercise regularly. While exercise can be a trigger, it's important to stay active. Talk to your doctor if your symptoms prevent you from exercising.

Do not smoke or vape and try to avoid secondhand smoke.
Frequently asked questions