Athlete's Foot Treatment Overview
Find the right care and learn about different treatments.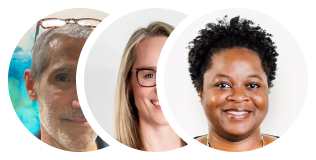 Care Plan
1
First steps to consider
Most cases of athlete's foot can be treated at home.

Treat athlete's foot with antifungal creams and help prevent it by changing your foot hygiene.
2
When you may need a provider
Using OTC treatment for 4 weeks without improvement

Rash is spreading up your leg to your groin or other parts of your body
The suppliers listed follow Buoy's clinical guidelines, but listing the suppliers does not constitute a referral or recommendation by Buoy. When you click on the link and/or engage with these services Buoy will be compensated.
All treatments for athlete's foot
Read more about athlete's foot care options
When to see a healthcare provider
Most athlete's foot can be treated with OTC antifungal creams, but if it's not getting better after about 4–6 weeks, see your healthcare provider. Sometimes athlete's foot is confused with other conditions, like eczema or psoriasis—your doctor can help you get the correct diagnosis.
You should also see a provider if the rash begins to spread up your leg or to other parts of your body (your groin, your hands).
If your rash becomes painful, you have a fever, or you can't walk, you may have a bacterial infection of the skin called cellulitis. You should see your healthcare provider immediately.
Getting diagnosed
If you need to see a doctor, they will diagnose you based on your symptoms. Your doctor may take a culture of the rash to determine the type of fungus if it is not responding to treatment. They'll use a cotton swab to sample the rash, which is then sent to the lab.
If your symptoms are not improving, your doctor may take a biopsy to figure out what's causing it.
How do doctors treat athlete's foot?
Your doctor will examine your rash and probably prescribe a topical (applied to the skin) or oral antifungal medication based on how much the rash has spread . It's typical to treat athlete's foot with prescription medication for 2–4 weeks.
If after about a month of prescribed treatment, your athlete's foot is not improved, your doctor may take a skin biopsy of the rash to make sure it is not eczema (dermatitis) or psoriasis, which can look like athlete's foot.
Is there a prescription for athlete's foot?
Ketoconazole 2% or econazole cream (Nizoral or Spectazole)

Oral terbinafine (Lamisil)

Oral fluconazole (Diflucan)
Types of providers
A primary care provider can check for athlete's foot and give you a treatment plan.

A dermatologist, a doctor who specializes in diseases of the skin, can diagnose and treat athlete's foot. They can also make sure the rash is not caused by something else.
How to treat athlete's foot a home
You can treat your athlete's foot at home with OTC antifungal cream. You can also help get rid of the infection by following some basic foot hygiene tips:
Change socks daily

Don't let your feet stay in wet socks or shoes.

Disinfect shoes or sneakers with antifungal spray to help prevent another infection.

Bring your shoes to a sports shop for high grade disinfection.

Try washes on your feet that contain diluted bleach (hypochlorite) to help get rid of the fungus.
What is the strongest treatment for athlete's foot?
These OTC treatments are all effective in treating athlete's foot
Terbinafine (Lamisil)

Clotrimazole (Lotrimin)

Tolnaftate (1%) (Tinactin)

CLN Sport Wash(Sodium Hypochlorite)
Wellness and prevention
Simple hygiene techniques can reduce your chances of getting athlete's foot.
Don't go barefoot in public wet places, like showers and indoor pools.

Change socks frequently, especially when wet or sweaty, to help prevent fungus from spreading.

Maintaining a healthy weight and managing your diabetes can help prevent athlete's foot. Fungal infections of the skin are more common in people who are overweight and have diabetes.
Frequently asked questions