Eczema Treatment Overview
Find the right care and learn about different treatments.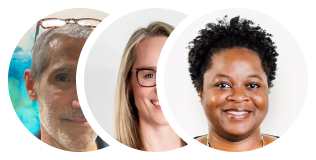 Care Plan
1
First steps to consider
Mild eczema can be treated at home.

Using heavy-duty moisturizers and oil-based emollient can keep skin hydrated

Figuring out your triggers can prevent flare-ups
2
When you may need a provider
Eczema is moderate to severe

OTC products aren't helping
Emergency Care
Call 911 or go to the ER if you have any of the following symptoms:
Your eczema is painful, swells, or there's a lot of drainage or crusting of the area.

You have severe and full-body eczema.
The suppliers listed follow Buoy's clinical guidelines, but listing the suppliers does not constitute a referral or recommendation by Buoy. When you click on the link and/or engage with these services Buoy will be compensated.
All treatments for eczema
Read more about eczema care options
When to see a healthcare provider
You should consider seeing a healthcare provider if your eczema (atopic dermatitis) is not improving with OTC skin products or your eczema is moderate to severe. Severe eczema is when there are widespread areas of dry skin, constant itching, redness, and possibly cracking and oozing skin.
Your doctor will likely start with prescription-strength steroid creams, which can take 2–4 weeks to work. Depending on how widespread and severe your eczema is, you may need oral immunosuppressant medications or ultraviolet phototherapy.
If your eczema is painful, swells, or there's a lot of drainage or crusting of the area, it might be superinfected. See your doctor immediately or go to urgent care.
Getting diagnosed
Eczema is usually diagnosed based on a physical exam of your skin and your symptoms.
What to expect from your visit
An eczema doctor will discuss your current treatments and any OTC medications you're taking.
They may recommend prescription-strength medications for your eczema.

They would likely start with a corticosteroid cream, lotion, or ointment. There are several types and they come in different strengths.

If you have moderate symptoms that aren't improving, you may be prescribed topical (applied to the skin) calcineurin inhibitors such as Elidel and Protopic. These are immunosuppressant medications that can relieve symptoms. They are often prescribed for sensitive areas, like the face.

It can take from 2–4 weeks for prescription medications to relieve symptoms. And it's very important to use the medication as frequently as it is prescribed.

For severe eczema, you may be prescribed oral immunological medications or oral steroids.

If eczema is widespread, your doctor might want to treat your entire body. Treatments include ultraviolet phototherapy and immunosuppressive drugs.
You may be prescribed antibiotics if you have a superinfection.
Prescription eczema medications
Topical corticosteroid creams include triamcinolone, clobetasone, and betamethasone

Topical calcineurin inhibitors include Elidel and Protopic

Immunologicals include methotrexate and dupilumab
Types of providers
A primary care provider can treat mild to moderate eczema symptoms.

A dermatologist is a skin doctor who may be more knowledgeable about the range of eczema treatment options.
Treating eczema at home
If you have mild eczema (atopic dermatitis), you may be able to treat it at home. Eczema home treatment has two goals: clearing up the eczema and trying to keep it from happening again.
The main OTC treatments are skin products like heavy-duty moisturizers and oil-based emollients. Moisturizers (i.e., CeraVe, Cetaphil) are water based and add moisture to the skin. Emollients like petroleum jelly are oil based and soften skin to help it stay moist and hydrated. These should start working in 2–4 weeks.

It's helpful to try to figure out what triggers your eczema, such as skin products or stress.

Making certain lifestyle changes might help too, like avoiding hot showers and baths.
OTC treatments for eczema
Oral antihistamines for itching (Claritin, Allegra, Zyrtec)

Heavy-duty moisturizers (i.e., CeraVe, Cetaphil)

Emollients like petroleum jelly
How to get rid of eczema with home treatment
Figure out triggers that may cause eczema flare-ups like dry skin, emotional stress, and skin irritants (fragrances and detergents).

Avoid hot showers and baths. Use lukewarm water and try to keep it short. Apply moisturizers or emollients right after bathing.

Wash with mild or moisturizing soap that is fragrance-free. Combining moisturizers and emollients can be very soothing.

Try to apply moisturizers and emollients at least twice a day.

Oral antihistamines may make you less itchy and help you sleep better when taken before bed.

Consider switching to a hypoallergenic laundry detergent as people with eczema are at increased risk for developing allergic contact dermatitis.
Frequently asked questions