Atrophic Vaginitis Treatment Overview
Find the right care and learn about different treatments.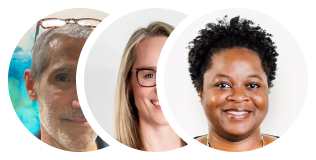 Care Plan
1
First steps to consider
Mild symptoms can be treated at home.

OTC vaginal moisturizers and lubricants can help symptoms like vaginal dryness, burning, and pain during sex.
2
When you may need a provider
Symptoms are moderate to severe.

Mild symptoms haven't improved in about 3–4 weeks of home treatment.
The suppliers listed follow Buoy's clinical guidelines, but listing the suppliers does not constitute a referral or recommendation by Buoy. When you click on the link and/or engage with these services Buoy will be compensated.
All treatments for atrophic vaginitis
Read more about atrophic vaginitis care options
When to see a healthcare provider
See a healthcare provider if you have moderate to severe symptoms of atrophic vaginitis or you have mild symptoms that haven't improved with 3–4 weeks of home care.
Getting diagnosed for atrophic vaginitis
In many cases, doctors can diagnose atrophic vaginitis by performing a physical exam. They'll look for signs like a shortened or narrowed vagina, loss of stretch in the skin, and dryness, redness, and swelling.
What to expect from your visit
If OTC treatments haven't helped, your doctor may prescribe medication and other treatments.
Vaginal estrogen therapy can bring back moisture and elasticity to vaginal tissue. These are available in a few different forms, such as vaginal tablets, creams, and a vaginal ring. There are some risks with taking estrogen, such as increased risk of breast cancer in some women, but they're greatly reduced when it's applied directly to the vagina rather than taken orally.

If you don't respond to topical estrogen, your provider may consider oral estrogen.

Women who can't take estrogen may be prescribed other types of medication, including a selective estrogen receptor modulator for painful sex and vaginal dryness or vaginal dehydroepiandrosterone (DHEA), which treats thin vaginal tissue.

Your doctor may also recommend pelvic floor physical therapy to strengthen, stretch, and relax the vaginal area.
Prescription atrophic vaginitis medications
Vaginal estrogen therapies: Vagifem or Imvexxy vaginal inserts, Estring vaginal ring, Premarin or Estrace vaginal creams.

Oral non-hormonal: Osphena

Selective estrogen receptor modulator: ospemifene (Osphena)

Vaginal DHEA: prasterone (Intrarosa) vaginal inserts
Types of atrophic vaginitis providers
A primary care provider can treat mild to moderate symptoms of atrophic vaginitis.

An ob-gyn is a doctor who specializes in women's health.
How can I get rid of atrophic vaginitis at home?
Mild atrophic vaginitis symptoms, which include vaginal dryness and pain with sex, can often be treated at home with OTC products and by using vaginal dilators, which help stretch vaginal tissue. Having sex more often can also help relieve symptoms.
OTC vaginal moisturizers can help keep vaginal tissue moist and improve elasticity. They should be applied 2–3 times a week, not just during sex, for as long as you need it.

Using lubricants during sexual intercourse help reduce irritation and pain. If you still have pain, you may need to use more or try different types.

Vaginal dilators help stretch vaginal tissue and reduce pain. They come as a set of plastic or silicone cylinder-shaped devices that you insert in your vagina. You can gradually try larger sizes as your vagina becomes more stretched.

Masturbating and having sexual intercourse more often can help with pain and discomfort by increasing the stretching of the vaginal tissue and improving blood flow to the area.
OTC treatments for atrophic vaginitis
Vaginal moisturizers include Replens, Vagisil ProHydrate, and K-Y Liquidbeads

Lubricants include K-Y Jelly, Astroglide, and Sliquid

Vaginal dilators—silicone devices you insert into the vagina to gently stretch vaginal tissue—can help reduce narrowing.
Wellness and prevention
Atrophic vaginitis can't always be prevented since it's often caused by a natural decline in estrogen levels that occurs as you age. But there are ways to prevent it from getting worse:
Some women have found that diets high in phytoestrogens, such as soy, can help treat symptoms like vaginal dryness.

Avoid tight-fitting clothing, panty liners, and perineal pads.

Do not use products known to irritate the vagina, including spermicide, deodorants, powders, and perfumes.

Quit smoking. Smoking may reduce the flow of blood and oxygen to the vagina and other nearby organs. It also limits the effects of naturally occurring estrogens in your body.

Increase sexual activity, which increases blood flow and improves the elasticity of your vaginal tissues.
Frequently asked questions