Biceps Tendonitis Treatment Overview
Find the right care and learn about different treatments.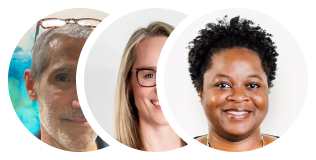 Care Plan
1
First steps to consider
Can usually be treated at home initially by reducing activity that causes pain.

Rest, ice and heat, ibuprofen (Advil), and gentle stretching can help your pain.
2
When you may need a provider
You heard a sudden pop sound followed by pain and swelling.

You notice a bulging muscle in the middle of the upper arm that looks similar to the arm of the "Popeye" cartoon character.

Elbow weakness
The suppliers listed follow Buoy's clinical guidelines, but listing the suppliers does not constitute a referral or recommendation by Buoy. When you click on the link and/or engage with these services Buoy will be compensated.
All treatments for biceps tendonitis
Read more about biceps tendonitis care options
When to see a healthcare provider
See a healthcare provider if you hear a click or pop, followed by pain and swelling. Also see a provider if you have weakness in your elbow or you notice a bulging muscle in the middle of the upper arm—similar to the arm of the "Popeye" cartoon character.
Getting diagnosed
Your healthcare provider will likely diagnose you based on a physical exam. But they may want to do X-rays or an MRI to check for other possible causes like tears of the tendon.
What to expect from your doctor visit
Your healthcare provider may refer you to an orthopedic specialist.

Your provider may recommend physical therapy to strengthen the muscles in the shoulder area. A physical therapist can give you an exercise routine and a step-by-step plan for gradually resuming activities.

If your biceps tendonitis does not get better with rest and pain medications, your provider may recommend steroid injections into the shoulder to help relieve the pain and inflammation. This is usually discussed if you still have pain after 6 or more weeks of doing other treatments.
Types of providers who treat biceps tendonitis
A primary care provider can treat mild to moderate symptoms.

An orthopedist—a doctor who specializes in conditions of the musculoskeletal system—may be recommended for more severe or complex cases or when an injection is needed.

You may see a sports medicine provider if biceps tendonitis was caused by a sports injury.

A physical therapist can teach you exercises that help you recover from biceps tendonitis.
Treating biceps tendonitis at home
Mild to moderate biceps tendonitis can typically be treated at home and should start to feel better in 5–7 days.
Rest the injured arm. Avoid activities like flexing at the elbow and lifting heavy objects.

Apply an ice pack to the area to help pain and swelling.

Taking OTC anti-inflammatory medications (NSAIDs) like ibuprofen (Advil, Motrin) or naproxen (Aleve) can help with pain and inflammation.

Applying a topical NSAID like diclofenac (Voltaren) can also help, but don't use it when you're also taking an oral NSAID.

Acetaminophen (Tylenol) can be used for additional pain management.

Wearing a compression sleeve may reduce swelling.
Wellness and prevention
Try to avoid repetitive use of the arm in sports or work, which can inflame the biceps tendon and increase the risk of biceps tendonitis.

If you strength train, make sure you're using proper form. Don't suddenly increase the number of repetitions or the amount of weight you lift. Be especially careful doing pull-ups, which can strain biceps.

Quit smoking. Using tobacco is associated with poor tendon strength.
Frequently asked questions