Calf Strain Treatment Overview
Find the right care and learn about different treatments.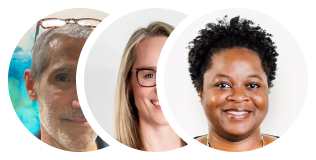 Care Plan
1
First steps to consider
Calf strains can usually be treated at home.

Rest, ice and heat, ibuprofen (Advil), and gentle stretching can help your pain.
2
When you may need a provider
You heard a tearing or popping when you were injured.

You can't walk because of the pain.
Emergency Care
Call 911 or go to the ER if you have any of the following symptoms:
Swelling in your calf increases

Pain is unbearable
The suppliers listed follow Buoy's clinical guidelines, but listing the suppliers does not constitute a referral or recommendation by Buoy. When you click on the link and/or engage with these services Buoy will be compensated.
All treatments for calf strain
Read more about calf strain care options
When to see a healthcare provider
See a healthcare provider if you felt a tearing or popping sensation when you were injured or if you can't walk because of the pain. It's also a good idea to talk to a provider if you repeatedly get calf strains.
If you have calf pain but haven't done anything to injure your calf, you should see a healthcare provider. Severe or lasting calf pain can be a sign of a dangerous condition called deep vein thrombosis (DVT).
Also see a provider if you develop calf pain with walking that immediately improves with rest. This can be a sign of a circulation problem and needs to be evaluated.
Getting diagnosed
Your healthcare provider will check the calf for signs of strain, including bruising, swelling, and tenderness. You'll also be asked to do certain movements that measure the strength of the foot and ankle and the range of motion of the ankle and knee.
What to expect from your doctor visit
Your provider may recommend a "tall walking boot" to help with healing by keeping the foot in a position that does not strain the calf muscle.

Physical therapy is recommended to reduce pain and improve strength and motion. The therapist may use several techniques to treat the strain, like exercise, massage, or ultrasound.

If the muscle has been completely torn or pulled away from the bone, surgery is necessary to reconnect the muscle to restore some function to the lower leg. This requires urgent surgery. After surgery, you will need repeated visits to your doctor and at least 6 months to heal.
Types of providers who treat calf strains
A primary care provider can diagnose and treat a calf strain.

A sports medicine doctor can also diagnose and treat calf strain and may be able to provide more information about how to safely exercise and play sports.

If surgery is necessary, you'll be referred to an orthopedic surgeon. These surgeons specialize in treating conditions of the bones and muscles.
Treating calf strain at home
Mild to moderate calf strain can often be treated with OTC medications and other types of home care.
Anti-inflammatory medications (NSAIDs) like ibuprofen (Motrin, Advil) and naproxen (Aleve) or topical NSAIDs like diclofenac (Voltaren) or trolamine (Aspercreme) can help reduce the pain and inflammation. Acetaminophen (Tylenol) can be taken for additional pain relief. You should start to feel better soon after taking OTC medications.
OTC medications
Oral NSAIDs: ibuprofen (Motrin, Advil), naproxen (Aleve)

Topical NSAIDs: trolamine salicylate (Aspercreme), diclofenac (Voltaren)

Acetaminophen (Tylenol)
Tips for treating a calf strain
Let your muscle heal by resting your leg. Avoid activities that make the pain worse, especially high-impact exercises like running.

Apply an ice pack to the calf muscle for 10–15 minutes, three times a day. Ice works best at reducing pain and swelling during the first 2 days after an injury. Wrap a thin towel around the ice pack to protect your skin.

Gently stretch your calf muscle to ease pain and stiffness. Go slowly and stop stretching immediately if you feel pain. Before you stretch, apply a heat pack to the calf to loosen the muscles. Over time, you'll be able to stretch it fully without pain.

Massage the calf with your hands or a foam roller to improve blood flow and ease muscle spasms. Do not massage during the first 24–72 hours after injury to avoid making it worse.

Reduce calf swelling by elevating your foot at or above your heart.

Wrap your calf in a compression bandage—like an ACE wrap—to help reduce pain.
Wellness and prevention
Warm up your muscles for a few minutes before exercising. Stiff muscles increase the likelihood of injuries like calf strain. A warm-up may include doing a less intense version of your planned activity (walking instead of jogging, for example) or doing active stretches like calf raises.

Limit or stop wearing high heels, which makes you more prone to calf strains.
Frequently asked questions