Chronic Kidney Disease Treatment Overview
Find the right care and learn about different treatments.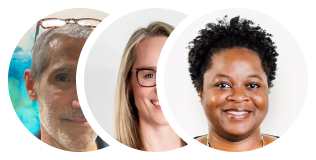 Care Plan
1
First steps to consider
If you have kidney disease, you should be seeing a healthcare provider, who can manage your treatment.

Chronic kidney disease can be treated with dietary changes, medication, dialysis, or a kidney transplant.
Emergency Care
Go to the ER or call 911 if you have any of the following symptoms:
Sudden or severe fluid retention in the legs, ankles, or feet

Sudden decrease in urine or inability to urinate

Shortness of breath

Severe weakness or fatigue

Confusion

Irregular heartbeat

Chest pain or pressure

Seizures or coma
The suppliers listed follow Buoy's clinical guidelines, but listing the suppliers does not constitute a referral or recommendation by Buoy. When you click on the link and/or engage with these services Buoy will be compensated.
All treatments for chronic kidney disease
Read more about chronic kidney disease care options
When to see a healthcare provider
You should always see a healthcare provider if you have symptoms of chronic kidney disease (CKD), which may include swelling, elevated blood pressure, decreased urine output, fatigue, and muscle weakness. It's important to start treatment right away to slow the progression of CKD.
Treatment can also help prevent complications of CKD like fluid accumulation, high blood pressure, anemia, electrolyte imbalances, and heart disease.
It's important to identify and treat underlying health conditions that can cause CKD, like diabetes, high blood pressure, and lupus.
Getting diagnosed
Your healthcare provider will likely order several tests to diagnose CKD and determine the stage of the disease. These may include:
Blood tests that measure how well your kidneys are filtering blood

Urine tests to check for abnormalities that could signal kidney damage

An MRI to look at the size and structure of your kidneys

A kidney biopsy—your doctor uses a long, thin needle to take a sample of your kidney tissue for analysis
What to expect from your doctor visit
Treatment options depend on the underlying cause of your CKD and the stage of the disease. They include:
Diuretics may be prescribed to treat swelling. People with CKD often retain fluid, causing swelling in the legs and increasing the risk of high blood pressure.

If you have high cholesterol, which is common with CKD, you may need to take cholesterol-lowering medications called statins.

Blood pressure medication may be prescribed, as many people with CKD have high blood pressure. There are several types of blood pressure medication, including thiazides, angiotensin-converting enzyme inhibitors, angiotensin II receptor blockers, calcium channel blockers, and beta blockers.

Anemia is also common in people with CKD and can be treated with the hormone erythropoietin, which helps produce more red blood cells.

If you have advanced CKD, you may need to take phosphorus binders, which reduce levels of phosphorus in the blood.

Stage 5 CKD is treated with dialysis, which filters waste and fluid from your blood when your kidneys are no longer able to do it. Dialysis can be performed mechanically (hemodialysis) or chemically (peritoneal dialysis).

A kidney transplant may be recommended if you have end-stage kidney disease.
Prescription chronic kidney disease medications
Diuretics: chlorthalidone (Thalitone), metolazone (Zaroxolyn), furosemide (Lasix), spironolactone (Aldactone), hydrochlorothiazide (HCTZ)

Statins: atorvastatin (Lipitor), lovastatin (Altoprev, Mevacor), rosuvastatin (Crestor)

Angiotensin-converting enzyme inhibitors: benazepril (Lotensin), enalapril (Vasotec), lisinopril (Prinivil, Zestril)

Angiotensin II receptor blockers: irbesartan (Avapro), losartan (Cozaar), valsartan (Diovan)

Calcium channel blockers: amlodipine (Norvasc), diltiazem (Cardizem), nifedipine (Adalat CC), verapamil (Calan, Verelan)

Beta-blockers: atenolol (Tenormin), metoprolol (Lopressor, Toprol-XL), nadolol (Corgard), propranolol (Inderal LA, InnoPran XL)

Erythropoietin-stimulating agents (ESAs): darbepoetin alfa (Aranesp), epoetin alfa (Epogen)

Phosphorus binders: aluminum hydroxide (Amphojel), lanthanum carbonate (Fosrenol), calcium acetate (PhosLo), sevelamer, (Renagel)
Types of kidney disease providers
A primary care provider can diagnose CKD and prescribe medication.

A nephrologist is a doctor who specializes in kidney disorders and usually oversees the care of CKD and manages treatments like dialysis.
Managing chronic kidney disease at home
If you have kidney disease, you should always be treated by a healthcare provider—either a primary care provider or a kidney specialist (nephrologist). Common symptoms of kidney disease (CKD) may include swelling, elevated blood pressure, decreased urine output, fatigue, and muscle weakness. However, often there are no symptoms.
There are no OTC medications for CKD, but at-home strategies can help symptoms.
Exercise most days of the week. Being active can help prevent diseases that people with CKD are vulnerable to—like heart disease and diabetes. Always talk to your provider about which exercise programs are right for you.

Stay up to date with recommended vaccines. People with CKD have a higher risk of becoming seriously ill from diseases like the flu, hepatitis B, COVID-19, and pneumonia.

Your doctor may recommend dietary supplements, like vitamin D, calcium, and iron. These help protect against complications from CKD like bone weakening and anemia.
Diet and nutrition
It's important to make dietary changes to help reduce your symptoms. Recommended changes vary depending on the stage of your CKD and may include:
Eating fresh food. Many packaged and restaurant meals contain a lot of sodium. High sodium can lead to fluid accumulation in your legs and high blood pressure. Flavor your food with herbs and spices instead of salt.

Eating small portions of protein. The kidneys have to work harder to excrete (get rid of) protein than other nutrients.

Choosing heart-healthy foods to lower your risk of heart disease. These include lean meats, beans, fish, and fruits and vegetables.

Limiting saturated and trans fats to protect your heart. These are commonly found in baked goods, processed snack foods like chips and crackers, butter, some vegetable oils, fatty cuts of red meat, and deli meat.

Avoiding fried foods.

Limiting alcohol, which can damage your heart and lead to other health problems.

As your kidney function decreases, you may need to limit the amount of phosphorus and potassium you eat.
Frequently asked questions