COPD Treatment Overview
Find the right care and learn about different treatments.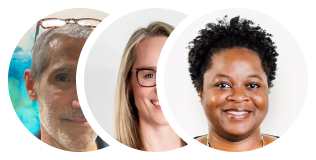 Care Plan
1
First steps to consider
COPD should be diagnosed and treated by a primary care provider or a pulmonologist.

If you notice an increase in your shortness of breath or cough, call your doctor.

COPD is often treated with medication, oxygen therapy, and in some cases, surgery.
Emergency Care
Call 911 or go to the ER if you have any of the following symptoms:
Difficulty breathing

Your lips start to turn blue.

Fever or chills

You cannot lie down because of shortness of breath.
The suppliers listed follow Buoy's clinical guidelines, but listing the suppliers does not constitute a referral or recommendation by Buoy. When you click on the link and/or engage with these services Buoy will be compensated.
All treatments for COPD
Read more about COPD care options
When to see a healthcare provider
See a healthcare provider if you have symptoms of chronic obstructive pulmonary disorder (COPD), which include shortness of breath and cough. Treating it early is important because COPD is a progressive disease, meaning it worsens over time. Getting proper treatment can help slow the progression and reduce your risk of complications of COPD, like heart disease and lung cancer.
Getting diagnosed
Tests used to diagnose COPD include:
Lung function tests. Providers often do a spirometry test, which tests how well your lungs are working. You'll be asked to take a deep breath and then exhale as forcefully as you can into a tube attached to a spirometry machine.

Blood tests can rule out an infection and other conditions and also check levels of oxygen and carbon dioxide in your blood.

A CT scan can detect emphysema and may also be used to scan for lung cancer.

Chest X-rays can help diagnose emphysema and other lung problems or heart failure.
What to expect from your visit
If you have mild COPD, your healthcare provider may prescribe an inhaler (bronchodilator)  to use when you have symptoms.

If you have more severe COPD, you may need to use an inhaler daily. There are short-acting inhalers that open up narrowed airways, like albuterol (Proair HFA, Ventolin HFA) and ipratropium (Atrovent HFA). Examples of long-acting inhalers, which prevent airways from getting narrower, include aclidinium (Tudorza) and arformoterol (Brovana).

Inhaled corticosteroids, like fluticasone (Flovent) and budesonide (Pulmicort), are daily steroid medications that decrease airway inflammation.

Inhaled oxygen therapy is recommended for people with COPD who have low oxygen levels.

Oral steroids like prednisone may be prescribed during a flare-up, especially for people who frequently go to the hospital for their symptoms. These are typically given for a short time.

The oral medication roflumilast (Daliresp) can reduce flare-ups in people who have severe or very severe COPD, those with a high risk for flare-ups, and those with chronic bronchitis.

Antibiotics may be prescribed for a COPD flare-up.

Surgery may be recommended in some severe cases of emphysema. In one procedure, called lung volume reduction surgery, the worst area of inflammation in the lung is removed. In the other procedure, bronchoscopic lung volume reduction, one-way valves are placed in the airways to improve breathing. Lastly, a lung transplant may be an option for some patients.

Certain vaccines, like pneumococcal, flu, pertussis, and COVID, may help lower the risk of developing an infection that could lead to a flare-up.
Prescription medications for COPD
Short-acting bronchodilator inhalers: albuterol (Proair HFA, Ventolin HFA), ipratropium (Atrovent HFA), levalbuterol (Xopenex), albuterol/ipratropium (Combivent Respimat)

Long-acting bronchodilator inhalers: aclidinium (Tudorza), formoterol (Foradil, Perforomist), salmeterol (Serevent), tiotropium (Spiriva)

Inhaled corticosteroids: fluticasone (Flovent), budesonide (Pulmicort)

Combination inhalers: Duaklir, Stiolto, Breztri, and Trelegy.

Oral steroids: prednisone

Roflumilast (Daliresp)
Types of providers that treat COPD
A primary care provider can diagnose COPD and prescribe medication.

You may be referred to a pulmonologist who specializes in lung and respiratory tract conditions.

A respiratory therapist can teach you breathing techniques, exercise instruction, and more.
How to manage COPD at home
Always see a healthcare provider for a diagnosis and treatment plan. There are things that you can do to help your COPD symptoms and help prevent it from getting worse
Don't smoke. Smoking irritates the lungs. If you quit, you may have fewer complications of COPD. Also avoid vaping, which may raise your risk of lung infections.

Maintain a healthy weight. Being overweight or obese forces your heart and lungs to work harder, and it can lead to conditions that worsen COPD, like sleep apnea and diabetes. Being underweight is also risky. Underweight people are at greater risk of dying from COPD than those who are at a normal weight or overweight.

Get regular exercise. Being active helps relieve stress and can also improve shortness of breath, energy levels, sleep, and the body's use of oxygen. Talk to your provider about the types of exercises that are best for you. They may recommend a formal pulmonary rehabilitation program, which includes exercise instruction.

Practice stress reduction techniques, like meditation or yoga. Anxiety can be dangerous for COPD patients, leading to panic attacks that make it harder to breathe.

Breathing exercises may help reduce breathlessness and fatigue. Examples include pursed-lips breathing and breathing from the diaphragm.
Wellness and prevention
Eat a balanced diet rich in whole grains, fruits, vegetables, fiber, and mono- and polyunsaturated fats. Try to eat at least two healthy sources of protein each day, like fish, poultry, and nuts. Reduce simple carbohydrates (white bread and pasta), trans fats, and saturated fat.

Avoid triggers like air pollution, smoke, and breathing very cold or humid air.

Wash your hands frequently to avoid catching viruses.

Avoid people who are sick with colds and other contagious infections.

Do not smoke.

Stay up to date on vaccinations, like pneumococcal, flu, pertussis, and COVID.
Frequently asked questions