Constipation Treatment Overview
Find the right care and learn about different treatments.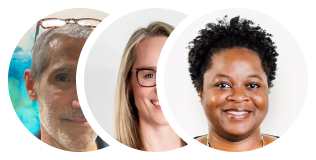 Care Plan
1
First steps to consider
Can often be treated at home, by drinking more water and taking fiber supplements.

You may need to take OTC laxatives, like stool softeners and bowel stimulants.
2
When you may need a provider
Emergency Care
Call 911 or go to the ER if you have any of the following symptoms:
You have not had a bowel movement for several days and you have pain in your abdomen or vomiting every time you eat or drink.
The suppliers listed follow Buoy's clinical guidelines, but listing the suppliers does not constitute a referral or recommendation by Buoy. When you click on the link and/or engage with these services Buoy will be compensated.
All treatments for constipation
Read more about constipation care options
When to see a healthcare provider
If you have frequent or chronic constipation symptoms, see your primary care doctor. They may try to see if there are other medical conditions or medications that may be causing your constipation. Also see your doctor if you've not had a bowel movement for 7 days and OTC laxatives have not helped.
Depending on your symptoms, they may refer you to a gastroenterologist—a doctor who specializes in digestive diseases.
Getting diagnosed for constipation
If you just have constipation once in a while, your doctor won't recommend any tests. But if it happens often, they may want to do blood tests to make sure it's not being caused by other disorders. They can also do a colonoscopy to check for underlying issues.
What to expect from your visit
Your doctor will try to figure out if you have an underlying condition that may be causing constipation. They'll also ask you about any medications you're taking to see if any can cause constipation. They may prescribe constipation medications that increase the activity of the colon and fluids in the colon.
If your constipation is caused by opioids, your doctor may prescribe medications specifically for this.
Prescription constipation medications
Linaclotide (Linzess)

Lubiprostone (Amitiza)

Plecanatide (Trulance)

Prucalopride (Motegrity)

Medications for opioid use: naloxegol (Movantik), methylnaltrexone (Relistor), and naldemedine (Symproic)
Types of constipation providers
A primary care provider can treat mild to moderate symptoms.

A gastroenterologist is a doctor trained in digestive tract diseases.
How to treat constipation at home
You can treat and even prevent constipation by making some lifestyle changes, like drinking more water, drinking coffee, and even training your bowel.
For immediate relief, there are four different types of constipation medications available over the counter: bulk fiber supplements, stool softeners, hydrating medications, and stimulants. It's best to start with fiber or a stool softener before trying more powerful laxatives. You should have a bowel movement within 6–24 hours of taking these medications.
It also helps to drink more water and add fiber to your diet. Chronic constipation may require changes to your diet and regular use of fiber supplements.
See your doctor if you've not had a bowel movement for 7 days and OTC laxatives have not helped. If you still have constipation after about 3 weeks, see a healthcare provider to make sure there are no underlying health issues.
OTC medications for constipation
Bulk fiber laxatives: psyllium (Metamucil), methylcellulose (Citrucel)

Stool softeners (surfactant laxatives): docusate (Colace), mineral oil

Osmotic laxatives (hydrating agents): polyethylene glycol (Miralax), magnesium hydroxide (Milk of Magnesia)

Stimulant laxatives: bisacodyl (Dulcolax), senna (Senokot). You should only take these for a short period of time and use as needed.

Probiotics can help balance the stomach's natural bacteria and help prevent constipation.
How can I get rid of constipation at home?
Drink at least 8–12 cups of water daily.

Go for a walk or do other exercise. Being active may help move food through your bowels.

Eat high-fiber foods or take a fiber supplement. Aim for 20–30 grams of fiber daily.

Consider drinking coffee, as caffeine stimulates the muscles in your colon to contract, causing a bowel movement.

Habit training: Set a regular time for daily bowel movements. The best time for a bowel movement is 20–40 minutes after a meal.

Pelvic floor training: Kegel exercises (tightening and relaxing the anal muscles) can help with bowel movements.

Placing your knees higher than your hips while having a bowel movement helps relax your pelvic floor muscles. You can rest your feet on a stool.

If using laxatives, take them at night. Start with a stool softener (like Colcase) before trying stimulants and hydrating medications.

Foods high in sorbitol, like prunes, apples, pears, and cherries, have a natural laxative effect.
Frequently asked questions