Contact Dermatitis Treatment Overview
Find the right care and learn about different treatments.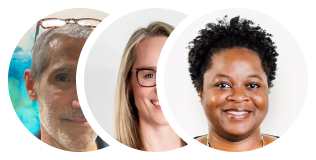 Care Plan
1
First steps to consider
Mild to moderate symptoms can be treated at home

You can treat with OTC steroid creams.
2
When you may need a provider
Rash doesn't go away in 3–5 days or symptoms are severe, like cracking or bleeding.

You're not sure what's causing your rash, or you were exposed to a toxic chemical.
The suppliers listed follow Buoy's clinical guidelines, but listing the suppliers does not constitute a referral or recommendation by Buoy. When you click on the link and/or engage with these services Buoy will be compensated.
All treatments for contact dermatitis
Read more about contact dermatitis care options
When to see a healthcare provider
Contact dermatitis can usually be treated with OTC cortisone creams, but if the rash doesn't go away in a few days, you should call your healthcare provider. Also see a provider if your skin is cracking or bleeding, if you're not sure what's causing your rash, or if you think you may have been exposed to a toxic chemical, especially at work.
What to expect from your visit
A provider can make sure you're not having an allergic reaction or that there's not something else causing your rash. They can also prescribe steroid creams and ointments to reduce the inflammation.
Oral steroids like prednisone may be prescribed if the dermatitis is severe. For example, if your skin is cracking or bleeding, you have intense pain, or are unable to move the area where you have dermatitis. 
Prescription medications
Hydrocortisone

Triamcinolone

Clobetasol
Types of contact dermatitis providers
A primary care provider can treat mild to moderate symptoms.

A dermatologist is a doctor who specializes in skin conditions.

An allergist can do skin tests to see if you're having an allergic reaction to something.
How to treat contact dermatitis at home
If you have an itchy rash from something you came in contact with (irritant contact dermatitis), you can usually treat it at home with OTC steroid creams, which reduce the inflammation. The rash should start to go away in about 3–5  days. There are also natural remedies for contact dermatitis.
Try to figure out what is causing your reaction. Then do your best to avoid it.

Protect your hands by wearing gloves and washing your hands as soon as possible after exposure to potential irritants.

Use products that improve the normal skin barrier and add moisture to your skin. Thick, water-based moisturizers (CeraVe, Cetaphil) add moisture to skin. Oil-based emollients like petroleum jelly soften skin and keep it hydrated.

You can also try sunflower seed oil and evening primrose oil, which have mild anti-inflammatory effects and may help restore your skin barrier to keep moisture in.
OTC treatments for contact dermatitis
Hydrocortisone cream to reduce skin inflammation and soothe redness and swelling

An oral antihistamine can relieve the itching but may make you tired

Heavy-duty moisturizers (CeraVe, Cetaphil)

Emollients like petroleum jelly

Soaps with a high fat or glycerin content
Frequently asked questions