Coronavirus Treatment Overview
Find the right care and learn about different treatments.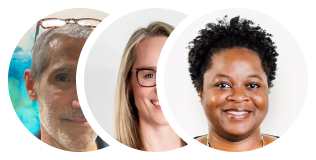 Care Plan
1
First steps to consider
Mild to moderate COVID symptoms can be treated at home.

OTC medications like decongestants and pain relievers can help a stuffy or runny nose, sore throat, and body aches.

Take fever reducers like acetaminophen (Tylenol) and ibuprofen (Advil).
2
When you may need a provider
Your symptoms are severe, especially if you're unvaccinated.

You have a high risk of developing severe COVID, including being 65 or older, or having health conditions like heart disease, cancer, diabetes, or obesity.

Your symptoms are mild to moderate symptoms and have worsened after 3 days of home treatment.
Emergency Care
Call 911 or go to the ER if you have any of the following symptoms:
Trouble breathing

Chest pain

Confusion

Bluish lips or face

Trouble staying awake
The suppliers listed follow Buoy's clinical guidelines, but listing the suppliers does not constitute a referral or recommendation by Buoy. When you click on the link and/or engage with these services Buoy will be compensated.
All treatments for coronavirus
Read more about coronavirus care options
When to see a healthcare provider
You should also see a healthcare provider if you have mild to moderate symptoms that have gotten worse after about 3 days of home treatment. See a doctor right away if your symptoms are severe or you're at high risk of developing severe COVID. Those at high risk include anyone who is 65 or older, and those with underlying conditions like heart disease, cancer, diabetes, or obesity.
Your doctor may prescribe an antiviral medication or want you to go to the hospital for more advanced treatment.
Getting diagnosed for COVID
You can test for COVID at home or at a testing site. There are two main types of tests:
Antigen tests. Results of this type of test are ready in 15–20 minutes. But they're not always accurate, so you may get false-negative results, especially in the early stages of the illness.
Molecular tests (nucleic acid, RNA, or PCR tests). These are more accurate than antigen tests, but it takes longer to get results (usually about 24 hours).
What to expect from your visit
If you're at high risk of severe COVID, your doctor may prescribe medication.
Antiviral medications such as molnupiravir (Lagevrio), ritonavir (Paxlovid), and remdesivir (which is given intravenously), reduce the risk of COVID progressing to severe disease. It may even reduce the length and severity of your symptoms. These are approved for people at increased risk of severe illness, like people with underlying health conditions. Antivirals need to be taken soon after symptoms start to be effective (within 5–7 days depending on the medication).

Monoclonal antibody drugs are approved for treating COVID in people who are not hospitalized. These are casirivimab-imdevimab (Regen-Cov) and sotrovimab. They can help your immune system recognize and respond more effectively to the virus, making it harder for the virus to reproduce and damage the body.

The steroid dexamethasone (Decadron) can also calm the immune system.
Prescription COVID medications
Monoclonal antibodies: casirivimab-imdevimab (Regen-Cov) and sotrovimab

Antiviral medications: remdesivir (Veklury), molnupiravir (Lagevrio), ritonavir (Paxlovid)

Steroid: dexamethasone (Decadron)
Types of COVID providers
A primary care provider can treat mild to moderate symptoms.

If your symptoms are severe, you may need to be treated in a hospital, and you may be seen by emergency care physicians, pulmonologists, and infectious disease specialists.
Managing COVID at home
Mild to moderate symptoms of COVID, which may include a sore throat, cough, and fever, can be treated at home with OTC medications. Natural remedies and other types of home care can also help relieve symptoms.
OTC COVID medications
Acetaminophen (Tylenol) or ibuprofen (Advil) can help with fever, chills, body aches, and sore throat.

Decongestants like pseudoephedrine (Sudafed) and phenylephrine can help with a stuffy or runny nose.

Cough suppressants like dextromethorphan (DayQuil Cough, Delsym 12-Hour Cough Relief) can help your cough—you should not give them to children under 4 years old

Expectorants (Mucinex) thin and loosen mucus to help stop coughing.

Nasal inhalers containing cromolyn sodium (Nasalcrom) can help with a runny nose and sneezing.
How can I treat COVID at home?
Drink a lot of fluids to stay hydrated.

Get plenty of rest. You don't have to stay in bed all day, but try to take it easy.

Honey can help soothe a sore throat (should not be given to babies under 1 year old).

To improve your breathing, rest on your stomach rather than on your back. If you have shortness of breath, breathing exercises like deep breathing may help.

Take hot showers to loosen congestion and soothe a sore throat.

If you're at high risk of severe COVID, your doctor may recommend you monitor your oxygen levels with a pulse oximeter. This device, which is available at drugstores and online, clips onto your finger to monitor your oxygen level.
Lifestyle
You need to self-isolate after you test positive for COVID to avoid spreading the virus. The CDC recommends isolating for 5 days after you test positive, followed by 5 days of wearing a mask when you are around others.

Monitor your symptoms. If they get worse, call your doctor immediately.

Wash your hands frequently for at least 20 seconds. If you're not near a sink, use hand sanitizer that contains at least 60% alcohol.

Avoid anything that can irritate the throat, such as dry air, smoking, and acidic and spicy foods.

Try to keep away from other people in your household. Stay in one room and use a separate bathroom if you have one.

Wear a mask if you need to be around people inside or outside.
Frequently asked questions