Dyspepsia Treatment Overview
Find the right care and learn about different treatments.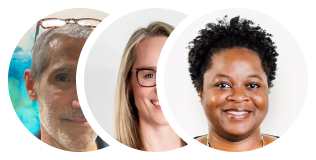 Care Plan
1
First steps to consider
Mild, occasional dyspepsia (indigestion) can usually be treated at home.

Try OTC medications like antacids and anti-bloating and anti-gas medications.

Quit smoking and avoid coffee, carbonated beverages, and alcohol.
2
When you may need a provider
Moderate to severe indigestion

Need to take antacids daily

Symptoms occur frequently or are affecting your quality of life.
Emergency Care
Go to the ER or call 911 if you have any of the following symptoms:
Severe nausea and vomiting

Bloody or black stools

Constant upper abdominal pain
See your doctor right away if you're over 55 and
Have a family history of cancer

Stomach pain comes on suddenly and abruptly

Can't swallow or it's painful to swallow

Vomiting frequently

Have unexplained weight loss
The suppliers listed follow Buoy's clinical guidelines, but listing the suppliers does not constitute a referral or recommendation by Buoy. When you click on the link and/or engage with these services Buoy will be compensated.
All treatments for dyspepsia
Read more about dyspepsia care options
When to see a healthcare provider
While mild, occasional episodes of dyspepsia can often be treated at home, you should see a doctor if your symptoms occur frequently, you take antacids most days to treat your symptoms, or the symptoms are interfering with your everyday life.
Your doctor may prescribe medications to control the production of stomach acid. In some cases, cognitive behavior therapy is recommended.
Getting diagnosed
Dyspepsia is diagnosed based on your medical history and a physical exam. If you have severe symptoms, your doctor may recommend having an upper gastrointestinal (GI) endoscopy.
An upper GI endoscopy can help your doctor identify conditions that may be causing your dyspepsia, such as gastritis and peptic ulcer disease. During this test, a small tube called an endoscope is inserted through your mouth. Tiny tools go through the endoscope to take tissue samples of the stomach and the first part of the small intestine.
Other tests your doctor may order include imaging tests (X-rays, ultrasound), blood and stool tests, and a urea breath test.
What to expect from your visit
If OTC medications haven't helped, your doctor may recommend prescription medications for indigestion.
Some prescription medications are stronger versions of the OTC medications that treat mild dyspepsia, such as H2 blockers and proton pump inhibitors (PPIs). Both work by decreasing the amount of acid your stomach produces. PPIs are most effective for people who have dyspepsia and heartburn.

Prokinetics may be prescribed to help your stomach empty faster.

If tests show that you have a type of bacterial infection (H. pylori) that causes peptic ulcers, your doctor may put you on a course of antibiotics to treat it.

Behavior therapy may also be recommended to help you learn to relax and reduce stress, which helps prevent dyspepsia. Types of therapy include cognitive-behavioral therapy, biofeedback, and hypnotherapy.
Prescription dyspepsia medications
H2 blockers:

famotidine (Pepcid/Zantac)

, cimetidine (Tagamet)
Proton pump inhibitors: pantoprazole (Protonix), rabeprazole (AciPhex), esomeprazole (Nexium), lansoprazole (Prevacid),

omeprazole(Prilosec)

Antibiotics for H. pylori: amoxicillin (Amoxil), clarithromycin (Biaxin), metronidazole (Flagyl)

Prokinetics: bethanechol (Urecholine), metoclopramide (Reglan)
Types of providers
A primary care provider can treat mild to moderate symptoms.

A gastroenterologist specializes in diagnosing and treating conditions involving the digestive tract.
Treating dyspepsia at home
Symptoms of mild, occasional dyspepsia, which include upper abdominal pain and nausea, can be treated at home with OTC medications. These usually take from 5 minutes to a couple of hours to work, depending on the type of medication. Lifestyle changes like stress relief techniques and diet changes can also help prevent symptoms.
How to cure indigestion at home
OTC antacids like Tums and Maalox help upper abdominal pain caused by dyspepsia. They work quickly, within 5–10 minutes. Liquid versions work faster than tablets.

H2 blockers like famotidine (Pepcid) and cimetidine (Tagamet HB) can relieve symptoms by decreasing the amount of acid your stomach produces. They take about 30–45 minutes to work.

Proton pump inhibitors (PPIs) like omeprazole (Prilosec) are stronger than H2 blockers and also reduce stomach acid. PPIs take about 2–3 hours to work,

These OTC medications may have side effects, so you should only take the recommended dose and for the length of time written on the label.

If you have bloating and gas, you can try medications like Gas-X and Pepto Bismol.
OTC dyspepsia medications
Antacids: calcium carbonate (Rolaids, Tums), loperamide (Imodium), aluminum hydroxide and magnesium hydroxide (Maalox, Mylanta), sodium bicarbonate (Alka-Seltzer)

H2 blockers: famotidine (Pepcid), cimetidine (Tagamet HB)

Proton pump inhibitors: omeprazole (Prilosec)

Anti-gas and anti-bloating medications: bismuth subsalicylate (Pepto Bismol, Kaopectate), simethicone (Gas-X, Phazyme)
Tips for treating indigestion
Some natural remedies may help symptoms like nausea and stomach upset. These include teas (peppermint, fennel, ginger), licorice root, and caraway oil.

For gas and bloating, massaging your abdomen, taking a warm bath, and going for a walk may help.

Finding ways to relax can also help you control and deal with symptoms of dyspepsia. You can try yoga, tai chi, or meditation, or you can do activities you enjoy to relieve stress like hobbies or sports.

Avoid medications that irritate the stomach lining.

Avoid eating before bed.
Wellness and prevention
Nutrition
Eat several small, low-fat meals throughout the day.

Limit drinks that can upset your stomach like coffee, carbonated beverages, and alcohol.

Avoid other foods that may trigger dyspepsia, which may include red meat, dairy, acidic foods such as citrus, and spicy or fatty foods.

Don't eat right before you lie down, as this can cause acid reflux.

Maintain a moderate weight.
Lifestyle
Quit smoking.

Avoid taking medications that can irritate the stomach lining, such as aspirin and anti-inflammatory drugs.

Get enough rest.
Frequently asked questions