Elbow (olecranon) Bursitis Treatment Overview
Find the right care and learn about different treatments.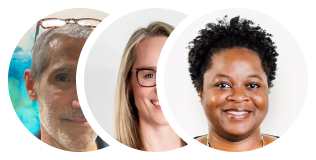 Care Plan
1
First steps to consider
Most cases of elbow bursitis can be treated at home.

Try rest, ice, and taking ibuprofen (Advil).
2
When you may need a provider
Your elbow bursitis does not start to improve after 2–3 weeks of home treatments

You may also want to see a physical therapist to help strengthen and improve range of motion.
Emergency Care
Call 911 or go to the ER if you have any of the following symptoms:
Fever, chills, nausea, or vomiting

Severe pain when moving the elbow

Redness, warmth, swelling, or drainage from the joint
The suppliers listed follow Buoy's clinical guidelines, but listing the suppliers does not constitute a referral or recommendation by Buoy. When you click on the link and/or engage with these services Buoy will be compensated.
All treatments for elbow (olecranon) bursitis
Frequently asked questions