Generalized Anxiety Disorder Treatment Overview
Find the right care and learn about different treatments.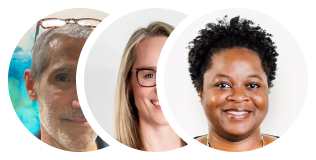 Care Plan
1
First steps to consider
It's important to see a healthcare provider—either your primary care provider or a behavioral health provider (psychologist, social worker)—to get a diagnosis and set up a treatment plan.

Generalized anxiety disorder is often best treated with a combination of talk therapy, lifestyle changes, and medication.
Emergency Care
Emergency Care
If you have thoughts or plans of hurting yourself, call 911 or 988 (the Suicide and Crisis Lifeline).
The suppliers listed follow Buoy's clinical guidelines, but listing the suppliers does not constitute a referral or recommendation by Buoy. When you click on the link and/or engage with these services Buoy will be compensated.
All treatments for generalized anxiety disorder
Read more about generalized anxiety disorder care options
When to see a healthcare provider
See a healthcare provider if you have symptoms of anxiety like excessive worry, restlessness, and trouble concentrating. Getting professional care is extremely important if your anxiety is preventing you from doing everyday activities, like going to work or school or caring for loved ones.
Getting diagnosed
A psychiatrist or mental health professional (a psychologist or licensed clinical social worker) will typically diagnose you based on your symptoms.

You may be asked to complete psychological questionnaires to help determine a diagnosis.
What to expect from your visit
There are a few types of medications that may be prescribed for GAD.
Antidepressants, which include selective serotonin reuptake inhibitors (SSRIs) like paroxetine (Paxil) and escitalopram (Lexapro). Another class of antidepressants for treating GAD are serotonin and norepinephrine reuptake inhibitors (SNRIs) like duloxetine (Cymbalta) and venlafaxine (Effexor XR).

The anti-anxiety medication buspirone (Buspar) may also be prescribed to treat GAD symptoms.

While not prescribed often, sedatives called benzodiazepines may be recommended if you have moments of intense anxiety or a panic attack. These can be addictive, so they're usually only given for brief periods.
It can be very helpful to see a mental health provider (psychologist, licensed clinical social worker, counselor) for talk therapy. One of the most effective approaches is called cognitive behavior therapy (CBT). You'll learn how to change negative thoughts and develop strategies to manage your worries. A CBT provider may also talk to you about how to improve behaviors like your sleep routine, exercise, and having a balanced diet.
Prescription medications for GAD
SSRIs: paroxetine (Paxil), escitalopram (Lexapro)

SNRIs: duloxetine (Cymbalta) and venlafaxine (Effexor XR)

buspirone (Buspar)

Benzodiazepines: alprazolam (Xanax), lorazepam (Ativan), diazepam (Valium), clonazepam (Klonopin)
Types of GAD providers
A primary care provider can sometimes prescribe medications and may refer you to a mental health professional.

A psychiatrist can help diagnose you and prescribe medications.

A psychologist or licensed clinical social worker can offer talk therapy.
How to manage anxiety at home
You should always see a healthcare provider—either your primary care provider or a behavioral health provider (psychologist, licensed clinical social worker)—to get a diagnosis of generalized anxiety disorder (GAD). Symptoms of GAD include excessive worry, feeling restless or irritable, and difficulty concentrating.
There are no OTC medications for GAD. But you may be able to control some of the symptoms yourself with lifestyle changes and relaxation techniques.
Tips for treating generalized anxiety disorder
Eat on a regular schedule. Being hungry can make you more irritable.

Be active. Exercise is a great way to relieve stress. It can also help improve your mood. Try to be physically active at least 4–5 days of the week.

Practice stress management techniques like mindfulness, deep breathing, progressive muscle relaxation, and meditation.

Prioritize sleep. Not getting enough sleep can worsen both anxiety and your mood. Stick to a regular sleep schedule and turn off bright screens at least 2 hours before bed. Avoid caffeine, nicotine, alcohol, and big meals before you go to bed.

Avoid alcohol and other recreational drugs. They may make your symptoms worse or interfere with medications your doctor might prescribe for GAD.

Quit smoking and avoid or quit caffeine. Both can make anxiety worse.

Keep a journal. Writing down your worries can help release pent-up stress and anxiety.

Share your feelings and struggles with supportive, trusted friends and family members. Talking to them can be comforting, and you may find that they can relate to some of what you're going through.

Consider joining a support group. Discussing your symptoms and challenges with others who have anxiety can help you feel less alone.

Take up a slow-paced activity that focuses on calmness, like yoga or Tai Chi.
Frequently asked questions