Diarrhea Treatment Overview
Find the right care and learn about different treatments.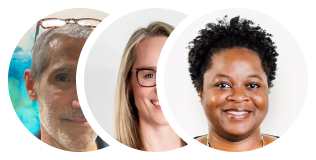 Care Plan
1
First steps to consider
Mild, occasional bouts of diarrhea can often be treated at home.

OTC treatments like anti-diarrhea medications and fiber supplements can help relieve symptoms.

Drink fluids to stay hydrated.
2
When you may need a provider
You've had diarrhea for more than 24 hours.

You have other symptoms like severe abdominal pain or blood or mucus in the diarrhea.
Emergency Care
Go to the ER if you have signs of severe dehydration. These include:
Extreme thirst

Urinating less frequently or not urinating at all

Not sweating

Headache

Dizziness
The suppliers listed follow Buoy's clinical guidelines, but listing the suppliers does not constitute a referral or recommendation by Buoy. When you click on the link and/or engage with these services Buoy will be compensated.
All treatments for diarrhea
Frequently asked questions