Diarrhea Treatment Overview
Find the right care and learn about different treatments.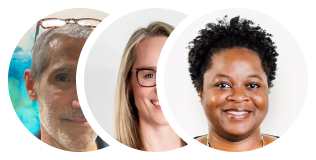 Care Plan
1
First steps to consider
Mild, occasional bouts of diarrhea can often be treated at home.

OTC treatments like anti-diarrhea medications and fiber supplements can help relieve symptoms.

Drink fluids to stay hydrated.
2
When you may need a provider
You've had diarrhea for more than 24 hours.

You have other symptoms like severe abdominal pain or blood or mucus in the diarrhea.
Emergency Care
Go to the ER if you have signs of severe dehydration. These include:
Extreme thirst

Urinating less frequently or not urinating at all

Not sweating

Headache

Dizziness
The suppliers listed follow Buoy's clinical guidelines, but listing the suppliers does not constitute a referral or recommendation by Buoy. When you click on the link and/or engage with these services Buoy will be compensated.
All treatments for diarrhea
Read more about diarrhea care options
When to see a healthcare provider
You should see a doctor if you've had diarrhea for more than 24 hours or you have additional symptoms like severe abdominal pain or blood or mucus in the diarrhea. Your doctor will check for chronic conditions that can cause diarrhea. In some cases, your doctor may refer you to a gastroenterologist, who specializes in digestive tract health, for testing and treatment.
Getting diagnosed
Your healthcare provider may recommend the following tests to look for the cause of your diarrhea.
Stool test to see if diarrhea is caused by bacteria or a parasite.

Blood test to look for chronic conditions.

If your provider thinks that you could have a chronic condition, they may recommend a lower endoscopy, where a thin, lighted tube is inserted into your rectum to look at your colon. To view your stomach and small intestine, they can do an upper endoscopy.
What to expect from your visit
Once the cause of your diarrhea is known, your doctor will recommend treatments.
Viral gastroenteritis, also known as the "stomach flu," typically doesn't require any treatments beyond drinking plenty of fluids.

For a bacterial infection from food poisoning, you may be prescribed antibiotics if the diarrhea lasts for more than a few days.

If your diarrhea is caused by a more chronic condition, your doctor will create a treatment plan or refer you to a gastroenterologist, who specializes in digestive tract health.

Some medications can cause diarrhea, like the diabetes medication metformin and antacids that contain magnesium. You may need to change your medication dose or timing, or switch to a different medication.
Prescription diarrhea medications
Types of providers
A primary care provider can treat mild to moderate symptoms.

A gastroenterologist, who specializes in conditions that affect the digestive system, may be needed to treat chronic conditions.
Treating diarrhea at home
Symptoms of mild, occasional diarrhea can be treated at home with OTC medications. These usually start working within 2–3 hours. Lifestyle changes like eating bland food and drinking plenty of fluids can also help symptoms and prevent dehydration.
OTC medications
Always call your doctor before giving any of the following OTC medications to children. They may not be safe for children.
Loperamide (Imodium) slows the gut to allow more water to be absorbed back into the body. It can make diarrhea less watery. Take it after your first loose bowel.

Bismuth subsalicylate (Pepto-Bismol, Kaopectate) decreases intestinal inflammation, slowing your digestion, reducing stomach acid, and potentially killing or slowing the growth of the bacteria that is causing the diarrhea.

A fiber supplement like psyllium (Metamucil) can help bulk up watery stool.
How to treat diarrhea
Drink liquids to prevent dehydration. It may be easier to take frequent sips of liquid, like water or broth, rather than trying to down a big glass of water. Avoid beverages with caffeine, which can dehydrate you. Also avoid milk, which can irritate your stomach.

If you have frequent bouts of diarrhea or you notice signs of dehydration, you may need to drink a rehydration liquid, like a sports drink (Gatorade) or Pedialyte for children. These contain electrolytes—minerals that are lost when you have diarrhea.

Drinking chamomile or lemongrass tea may calm your stomach.

Eat bland foods. At first, you may not want to eat anything until your stomach starts to feel better. You can just have liquids like broth and clear soups, and Jell-O. Move on to bland foods like rice and toast. Then slowly get back to your normal diet as your diarrhea improves.

Avoid dairy products. They contain lactose, which may be hard to digest when you have diarrhea. One exception is yogurt, which contains "good" bacteria that can help settle your stomach.

Avoid greasy, high-fat, and spicy foods.

Avoid alcohol. It can speed up your digestive system, contributing to diarrhea.

Take probiotics, which are "good" bacteria that help restore the balance in your gut when you're fighting a virus or bacterial infection. Two well-researched probiotics, lactobacillus and bifidobacterium, are sold in a powder form. You can add to drinks or take in a capsule. Probiotics are also in certain foods like live or active culture yogurt, kefir, miso, tempeh, and some soy beverages.
Frequently asked questions