Hypoactive Sexual Desire Disorder Treatment Overview
Find the right care and learn about different treatments.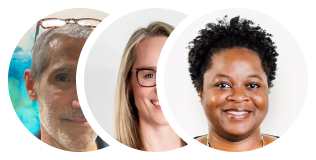 Care Plan
1
First steps to consider
See your primary care provider to get a diagnosis and treatment. It's important to rule out any underlying conditions that may be contributing to hypoactive sexual desire disorder (HSDD). You may be referred to a specialist.

Your treatment will be based on the cause of the condition. It may include supplements, medication, individual and couples therapy, and lifestyle changes.
The suppliers listed follow Buoy's clinical guidelines, but listing the suppliers does not constitute a referral or recommendation by Buoy. When you click on the link and/or engage with these services Buoy will be compensated.
All treatments for hypoactive sexual desire disorder
Read more about hypoactive sexual desire disorder care options
When to see a healthcare provider
See a healthcare provider if you have symptoms of hypoactive sexual desire disorder. It can be a very upsetting and frustrating condition, so it's important to get the right care. You may learn about other medical conditions you have that could be causing HSDD.
Getting diagnosed
Your primary care provider or ob/gyn can diagnose HSDD based on your symptoms, medical history, a physical and gynecological exam, and screenings like the Female Sexual Distress Scale. They may also discuss any medications you take that could be contributing to HSSD.

Your provider may order blood tests to check your hormone levels and rule out health conditions that affect sexual desire, like thyroid problems and diabetes.
What to expect from your doctor visit
There are a few types of medications that may be prescribed for HSDD.
Flibanserin (Addyi) is approved for premenopausal women with HSDD. It increases the brain hormones involved in sexual excitement and decreases hormones that can lower sex drive.

Bremelanotide (Vyleesi) is also approved for HSDD in premenopausal women. Vyleesi is an injection you give yourself at least 45 minutes before having sex.

Hormones like androgens or testosterone are sometimes prescribed to perimenopausal or postmenopausal women.

The antidepressant bupropion (Wellbutrin) may be prescribed if you're taking antidepressants that are interfering with sexual desire (like selective serotonin reuptake inhibitors). It acts similarly to flibanserin.
Other HSDD treatments may include:
Treating underlying medical issues or changing the type or dose of your medications

Individual or couples counseling

Pelvic floor physical therapy for any pelvic floor dysfunction that may be contributing to HSDD. Pelvic floor dysfunction is when you cannot relax and coordinate the muscle of the pelvis.
Types of providers for HSDD
A primary care provider can usually diagnose HSDD and suggest lifestyle changes. They can also make sure you are getting the right treatment for other medical issues and discuss any possible side effects from medication that could be causing low libido.

An ob/gyn can diagnose and treat HSDD. There are some ob/gyns that specialize in sexual disorders.

A couples therapist can help improve your relationship with your spouse.

A therapist, psychologist, or psychiatrist can help if HSDD is related to conditions like anxiety or depression.

Seeing a sex therapist may be recommended if HSDD is caused by sexual abuse, trauma, or shame.
How you can help HSDD at home
You should always see a healthcare provider—your primary care doctor or ob/gyn—to get a diagnosis of hypoactive sexual desire disorder. Symptoms of HSDD include decreased or no interest in initiating or engaging in sexual activity, and feeling upset or stressed by your loss of sexual desire.
There are no OTC medications for HSDD. But taking supplements and making lifestyle changes may help.
Supplements that may help HSDD
While many supplements are thought to help sexual desire, the research proving their effectiveness is limited. Always speak to your provider before trying supplements to make sure it's safe for you to take them.
DHEA. A hormone produced by the adrenal glands that is converted to estrogen and testosterone. Levels of DHEA decrease with age.

Gingko. An herb used in Chinese herbal medicine. It may help antidepressant-induced sexual dysfunction.

L-arginine. An amino acid with many functions, including making nitric oxide, which helps relax blood vessels and promote blood flow.

Damiana. An herb used in Mayan medicine. It's thought to enhance sexual function in women and men.

Lady Prelox. A dietary supplement to increase sexual arousal that includes L-arginine and L-citrulline. Lady Prelox has been shown to improve scores on the Female Sexual Function Index.

Maca root. Sold in capsule and powder form. It has aphrodisiac (sexually stimulating) properties.

ArginMax. A supplement combining L-arginine, ginseng, ginkgo, damiana, vitamins and minerals. Trials show improvements in sexual dysfunction disorder.
Tips for treating hypoactive sexual desire disorder
The main factors for a satisfying sex life are physical and psychological well-being and the quality of the relationship you have with your partner. Improving your own health and relationships can often make your sex life better.
Get at least 8 hours of sleep.

Exercise regularly.

Take time to manage stress. Find activities that improve your mood and energy, like yoga, massage, acupuncture, or meditation.

Discuss any issues you have with your partner and keep communication open. Consider couples' therapy if necessary.

If any of your medications can decrease your sex drive, talk with your healthcare provider about changing to one that does not have this side effect.

Treat underlying medical conditions and follow your provider's recommendations.

Have self-confidence!

Try new activities, both inside and outside the bedroom, to spice things up.

Go on date nights with your partner.

Reading books about sex and desire can be empowering. Suggestions include The Joy of Sex, Come As You Are, and Dr. Ruth's Sex after 50: Revving Up The Romance, Passion and Excitement.
Wellness and prevention
Exercising regularly can improve your mood, energy, and self-image.

Kegel or pelvic floor exercises help the genital area by increasing blood flow, sensation, and sexual function.

Try relaxation techniques, like yoga or meditation, to help relieve stress.

Get enough sleep. Not enough sleep can increase stress and make you too tired for sex.

Work on your relationship and communication with your partner. If it's too hard to do on your own, consider couples therapy.

Try new sexual experiences—by yourself and with your partner.

Make time for date nights.

Try to maintain a healthy weight, which may improve your self-esteem and body image. Losing extra pounds can also help prevent or improve health conditions that can affect sexual desire, like diabetes and high blood pressure.
Frequently asked questions