Iliopsoas Bursitis Treatment Overview
Find the right care and learn about different treatments.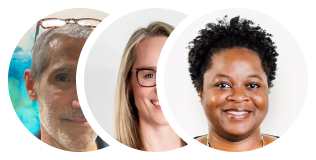 Care Plan
1
First steps to consider
Mild symptoms can be treated at home.

OTC pain relievers and heat and ice therapy can help pain and inflammation.
2
When you may need a provider
Symptoms are moderate to severe.

You have mild symptoms that don't improve after 3–4 weeks of home care.

You develop symptoms of an infection in the bursa, such as joint pain, fever, and chills.
The suppliers listed follow Buoy's clinical guidelines, but listing the suppliers does not constitute a referral or recommendation by Buoy. When you click on the link and/or engage with these services Buoy will be compensated.
All treatments for iliopsoas bursitis
Read more about iliopsoas bursitis care options
When to see a healthcare provider
You should consider seeing a healthcare provider for your iliopsoas bursitis if your hip pain doesn't improve or gets worse after 3–4 weeks of home care. Also see a provider if your symptoms cause moderate to severe pain or are affecting your daily life.
You may need to take prescription medication, do physical therapy, or receive a corticosteroid injection. Always see your doctor if you think the bursa sac may be infected because the infection needs to be treated with antibiotics. Signs of infection include joint pain, chills, red skin that is warm, and feeling ill.
Getting diagnosed for iliopsoas bursitis
Iliopsoas bursitis is diagnosed based on your symptoms and an examination, which may include putting stress on the bursa.
Because iliopsoas bursitis mimics other conditions like tendonitis, your doctor may order imaging tests to check for these conditions. These tests may include X-rays, MRI, hip ultrasound, and a bone scan.
What to expect from your doctor visit
If OTC medications aren't helping or you have stomach issues that prevent you from taking ibuprofen, your doctor may prescribe medications.
Prescription anti-inflammatory medications (NSAIDs) can help pain and inflammation. They're available in both oral and topical forms.

You may be given oral steroids if you can't take NSAIDs.

If the bursa sac is infected, you'll need antibiotics to treat the infection.

For severe inflammation and pain, you may need a corticosteroid injection. Sometimes, the pain eventually comes back.

Iliopsoas bursitis physical therapy may be recommended to strengthen, stretch, and improve flexibility in the muscles that support your hip. You may also learn how to adjust your movements to put less strain on the hip joint.
Prescription iliopsoas medications
Oral anti-inflammatory medications: celecoxib (Celebrex), cephalexin (Keflex)

Antibiotics

Injectable corticosteroids: cortisone, methylprednisolone (Orapred)
Types of providers who treat iliopsoas bursitis
A primary care provider can treat mild to moderate symptoms.

An orthopedist, who specializes in the bones and joints, may be recommended for more severe cases of iliopsoas bursitis.

If the condition was caused by a sports injury, consider seeing a sports medicine physician. This type of doctor focuses on disorders of the musculoskeletal system and athletic injuries.

A physical therapist can develop a personalized physical therapy treatment plan to strengthen and stretch the muscles that support your hip joint.
How to treat iliopsoas bursitis at home
Iliopsoas bursitis, which causes hip and groin pain—can often be treated at home. Home treatments include OTC medication, natural therapies, and home remedies. If mild iliopsoas bursitis symptoms don't improve after 3–4 weeks of home treatment or have increased in severity, see a healthcare provider. The condition can worsen if it isn't treated properly.
OTC anti-inflammatory medications (NSAIDs) like ibuprofen (Advil, Motrin) or naproxen (Aleve) can help pain and inflammation.

If you cannot take NSAIDs, try acetaminophen (Tylenol).

Certain natural supplements may also help reduce pain and inflammation. These include cinnamon, garlic, ginger, green tea, and turmeric.
Tips for treating iliopsoas bursitis
Be sure to rest as you recover. Avoid activities that put stress on the hip flexor, like bending, squatting, and lifting the leg repetitively.

If you have to do an activity, like walking, try using a cane or walker to help relieve pressure while you're healing.

It's helpful to put ice or heat on the hip area to reduce pain and inflammation. Apply ice or heat for 10–15 minutes at a time.

If you are going to be active, take ibuprofen, naproxen, or acetaminophen an hour or so before the activity to help reduce pain.

Gentle stretches of the groin and hip area can help relieve pain.
Wellness and prevention
Iliopsoas bursitis can't always be prevented, but there are ways to reduce your risk.
Maintain a healthy weight to take pressure off the hip.

Avoid stiffness by trying not to sit still for a long time.

When you're active and doing repetitive motions, take breaks.

If you like to exercise or play sports, try to rotate the types that you do. This keeps you from making the same motions over and over again.

When you want to try a new workout or sport, start slowly to avoid triggering your symptoms. You can increase the intensity as you build strength.
Frequently asked questions