Insomnia Treatment Overview
Find the right care and learn about different treatments.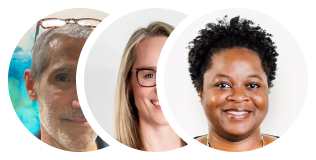 Care Plan
1
First steps to consider
Mild to moderate insomnia may be treatable with at-home strategies.

Changing your bedtime routine, limiting screen time, limiting caffeine, keeping a sleep schedule, and changing other daily habits may improve your sleep.
2
When you may need a provider
Insomnia doesn't improve after about 4 weeks of home treatments

Moderate to severe insomnia
The suppliers listed follow Buoy's clinical guidelines, but listing the suppliers does not constitute a referral or recommendation by Buoy. When you click on the link and/or engage with these services Buoy will be compensated.
All treatments for insomnia
Read more about insomnia care options
When to see a healthcare provider
Insomnia treatment usually starts with making changes to your sleep hygiene, but if you're not falling asleep any faster after about 4 weeks of making changes, you should see a healthcare provider.
Also, if you are getting fewer than 4 hours of sleep a night for about a month, you should talk to a healthcare provider or sleep expert for insomnia treatment.
A provider can help figure out what is causing your insomnia, order a sleep study if needed, and prescribe a range of medications that can help with insomnia. A therapist may suggest cognitive behavioral therapy, which has proven to help with insomnia.
Getting an insomnia evaluation
Your healthcare provider may order a sleep study, in which certain bodily functions are measured throughout the night to see if there are any other conditions that are keeping you from getting a good night's sleep. One common condition is obstructive sleep apnea. A sleep study can be done at home or at a sleep laboratory, depending on the tests.
What to expect from your visit
Your doctor might give you a prescription for a sleep medication. Some medications, like Ambien, are only taken a few times a week at most and only for short periods of time. Others, like trazodone, can be taken on a daily basis.
Cognitive behavioral therapy for insomnia (CBT-I) is a very effective and focused type of talk therapy that teaches you how to identify thoughts, feelings, and behaviors that contribute to insomnia. Therapy can help with anxiety and stress that may keep you from falling asleep.
Prescription insomnia medications
Zolpidem (Ambien)

Eszopiclone (Lunesta)

Zaleplon (Sonata)

Trazodone

Vistaril
Types of insomnia providers
A primary care provider can treat mild to moderate insomnia.

A sleep medicine specialist is a doctor who can do additional testing and may be more knowledgeable about insomnia treatment options.

A psychiatrist is a medical doctor who treats mental health disorders and can prescribe medications. They may be helpful if you have anxiety, depression, or another mental illness that can cause insomnia.

A psychologist or a licensed clinical social worker can offer talk therapy including CBT.
How to help your insomnia at home
Treating insomnia usually begins with changes you can make at home. It starts with changing sleep hygiene, which includes having a calming bedtime routine, making sure your bedroom is cool and dark, limiting screen time before bed, limiting caffeine during the day, and improving other daily habits that can affect sleep.
At the same time, you can try using OTC medications and remedies.

Many people start with a low dose of melatonin (1–5 mg), a natural hormone that signals your body to get ready for sleep.

If melatonin doesn't help after a few nights, there are other options that can make you drowsy like antihistamines.
See a healthcare provider if you're not falling asleep any faster after about 4 weeks of trying at-home treatments.
OTC medications for insomnia
Melatonin

Antihistamines that contain diphenhydramine or doxylamine including Sleep Eze, Sominex, Nytol, ZzzQuil, and Unisom
How can I get rid of insomnia at home?
Treating insomnia often means improving your sleep hygiene.
Try not to eat an hour or two before bed.

Don't look at your phone or computer screens 2 hours before bed.

Try eliminating caffeinated drinks, especially after noon.

Exercise daily.

Limit or eliminate naps. If you take a nap, keep it to 10–20 minutes, and before 3 pm.

Follow a consistent sleep schedule by going to sleep and waking up at the same time every day.

Keep your room cool and dark

Practice relaxation techniques or activities like yoga and meditation.

Do your best to decrease the stressors in your life.

Try herbal tea (with no caffeine) to help with sleep, including chamomile, magnolia, and passionflower.
Frequently asked questions