Iron Deficiency Anemia Treatment Overview
Find the right care and learn about different treatments.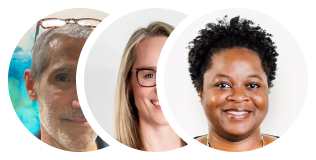 Care Plan
1
First steps to consider
If you have symptoms of iron deficiency anemia, you should see a healthcare provider to be diagnosed and treated.

Eat a well rounded diet to make sure you're getting enough iron.

Also see a provider if you have been diagnosed, but your fatigue has increased despite taking your medications.
Emergency Care
Call 911 or go to the ER if you have any of the following symptoms:
The suppliers listed follow Buoy's clinical guidelines, but listing the suppliers does not constitute a referral or recommendation by Buoy. When you click on the link and/or engage with these services Buoy will be compensated.
All treatments for iron deficiency anemia
Read more about iron deficiency anemia care options
When you may need a healthcare provider
If you have iron deficiency anemia, you need to see a healthcare provider. They will treat you for low iron and try to figure out what is causing the deficiency. Treatment usually includes iron therapy and treating your underlying causes of anemia.
You should also see a provider if you are taking OTC oral iron and cannot tolerate the side effects. They will also monitor your anemia to make sure treatment is working. Some people may need to switch to intravenous (IV) iron therapy. Generally IV iron therapy is given to those who cannot tolerate oral therapy, have an underlying condition blocking absorption of oral iron, or have severe anemia or ongoing blood loss, for example, because of heavy menstruation.
Getting diagnosed
Your healthcare provider will ask you about your symptoms and health and will likely order blood work to check your iron levels and iron stores and look for potential causes. If your doctor is concerned about a disorder that causes poor absorption of nutrients (like celiac) or gastrointestinal bleeding, they may refer you to a gastroenterologist (digestive disease doctor) for an endoscopy like an esophagogastroduodenoscopy (upper endoscopy) or colonoscopy to view the inside of your digestive tract.
What to expect from your visit
Depending on the cause of your iron deficiency anemia and your medical history, your provider will either recommend you take oral iron, which is available over-the-counter, or schedule you for intravenous iron therapy.
Your doctor will likely recommend oral iron unless you have certain medical issues. IV therapy usually lasts 1–2 sessions.
You may need intravenous iron therapy if:
You cannot tolerate the side effects of oral iron therapy

You want to restore iron in one or two visits instead of over several months.

Your anemia is from gastrointestinal bleeding.

You have had stomach surgery or weight loss surgery.

You have a malabsorption disorder like celiac disease, Whipple's disease, bacterial overgrowth, H.pylori infection, or autoimmune gastritis.

You are pregnant.

You have chronic kidney disease or cancer.
Types of providers
A primary care provider can treat the majority of cases of iron deficiency anemia that are not complicated.

A gastroenterologist (digestive disease doctor)  may help in identifying the cause of iron deficiency anemia if your provider thinks that you have a digestive tract issue.

A hematologist (blood disease specialist) can help diagnose you and try IV therapy if needed.
Treating iron deficiency anemia at home
You should always see a healthcare provider to get a diagnosis of iron deficiency anemia and to discuss a treatment plan. Usually, the main treatment is iron therapy. Those with long-term medical issues may need other treatments.
Typically, iron supplements are taken every other day (i.e., Monday, Wednesday, Friday, etc). They often cause side effects like nausea, vomiting, diarrhea, dark stools, or constipation. You can try to minimize them with home strategies.
Still, the side effects from taking iron orally can be intense and hard for some people to tolerate. You may be able to get iron intravenously. It tends to work after about 1–2 treatments but can be more if there's a long-term issue.
People usually start to feel better within the first few days of treatment. Blood iron levels usually go back to normal within 6–8 weeks.
OTC medications
There are numerous oral iron brands that are available OTC. Many are also available by prescription. Side effects are generally similar for different types.
Ferric maltol (Accrufer)

Ferrous fumarate (Ferretts, Ferrimin 15, Hemocyte)

Ferrous sulfate (Slow FE, Fer-In-Sol, Slow Iron, FeroSul)

Polysaccharide-iron complex (EZFE 200, Ferrex 150, Ferric x-150, Myferon 150, NovaFerrum; Nu-Iron; Poly-Iron 150)

Ferric citrate (Auryxia)

Ferrous gluconate (Ferrate)
Tips for treating iron deficiency anemia at home
Iron therapy should not be taken with food because certain foods can decrease iron absorption. Take oral iron at least 30–60 minutes before eating.

Foods containing calcium, like milk, cereals, eggs, coffee and tea with milk, and calcium supplements, should be avoided when you're taking iron supplements as they can decrease iron absorption.

Antacids can decrease iron absorption. Wait 2 hours after taking iron before taking an antacid.

Don't take sustained-release iron capsules. They are less effective at restoring iron levels.

Take an iron supplement every other day to reduce side effects.

Liquid formulations may also reduce gastrointestinal side effects, like constipation. If you are having constipation, consider trying a liquid supplement.

If you have constipation, taking fiber and using stool softeners or laxatives can help.

Switching to an iron supplement that has a lower dose of elemental iron can reduce your symptoms but you may have to take it for a longer time.
Wellness and prevention
If you don't usually eat red meat, having 1–2 servings per week can reduce your chances of developing iron deficiency.

Vegetarians should try to eat fortified wheat products like bread and pasta.

Women who are menstruating (have their period) may want to take a daily multivitamin with iron to reduce their chances of iron deficiency.
Frequently asked questions