Lichen Sclerosus Treatment Overview
Find the right care and learn about different treatments.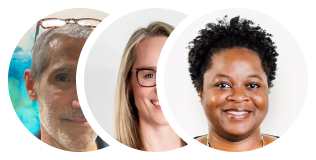 Care Plan
1
When you may need a provider
If you think you have lichen sclerosus, you should see a doctor to get diagnosed and treated. If treatment is started early, there is a lower risk of scarring and long-term consequences.

To relieve symptoms, use a lubricant in the area to help prevent pain with sexual activity.
Emergency Care
Go to the ER if you have any of the following symptoms:
Unable to urinate

Severe pain that interferes with sleep and daily activities
The suppliers listed follow Buoy's clinical guidelines, but listing the suppliers does not constitute a referral or recommendation by Buoy. When you click on the link and/or engage with these services Buoy will be compensated.
All treatments for lichen sclerosus
Frequently asked questions