Breast Pain Treatment Overview
Find the right care and learn about different treatments.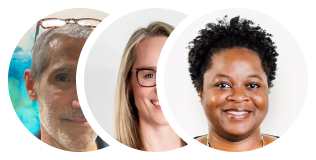 Care Plan
1
First steps to consider
Mild, occasional breast pain can often be treated at home.

OTC pain relievers can help discomfort.
2
When you may need a provider
Breast pain is severe, occurs frequently, or doesn't go away.

You have additional symptoms like fever, chills, breast discoloration, nipple discharge, or a mass.

A follow-up visit to assess your breast pain can be scheduled via telehealth. But the initial visits for breast pain would be better diagnosed and treated in person.
Emergency Care
Call 911 or go to the ER if you have any of the following symptoms:
Breast pain along with fever, chills, redness, drainage, tissue change, or swelling

Trauma

Sudden, severe breast pain

Breast pain that occurs with dizziness or lightheadedness
The suppliers listed follow Buoy's clinical guidelines, but listing the suppliers does not constitute a referral or recommendation by Buoy. When you click on the link and/or engage with these services Buoy will be compensated.
All treatments for breast pain
Read more about breast pain care options
When to see a healthcare provider
See a healthcare provider if breast pain is severe, occurs frequently, or isn't helped by treatment. You should also see a provider if you have breast pain and other symptoms like fever, chills, breast discoloration, nipple discharge, or a mass.
Breast pain can be very scary because it makes many people think about breast cancer. If the pain doesn't go away, it's important to see a healthcare provider for both reassurance and getting an accurate diagnosis.
Your provider may prescribe medication or refer you to a specialist for more advanced testing and treatment.
Getting diagnosed for breast pain
To identify the cause of breast pain, your healthcare provider will ask questions about your symptoms, medications you're taking, and other health issues.

They will do a physical breast exam to check for masses, tenderness, enlarged lymph nodes, breast symmetry, skin changes or discoloration, tissue abnormalities, and warmth.

The exam might help diagnose a breast infection or in rare cases, breast cancer.

Your provider may examine your chest wall for signs of pain from an extramammary source (pain that feels like it starts in your breast but is actually coming from a nearby area, like the chest).

Your provider may also order imaging tests like a mammogram or ultrasound. If any breast abnormalities are found, you may be referred to a breast specialist for further evaluation and treatment.
What to expect from your visit
Breast pain caused by infection (mastitis) is treated with antibiotics.

If postmenopausal hormone therapy is causing intolerable breast pain, your healthcare provider may reduce or discontinue the treatment.

For breast pain caused by hormonal birth control, your provider may recommend changing the type of birth control you take to one that has less estrogen. If a low-estrogen option doesn't help, your provider may recommend using a non-hormonal form of birth control instead.

If you don't take hormonal birth control pills, your doctor may recommend starting them. These can be helpful for some women.

The hormone progesterone can also help relieve breast pain in women.

Bromocriptine (Parlodel) may be prescribed, although it is less commonly used. This medication helps lower prolactin levels, which can help breast pain.

If you still have pain after trying other treatments, your healthcare provider may discuss the option of taking soltamox (Tamoxifen) or danazol (Danocrine). Both medications lower estrogen levels to reduce breast pain, but have side effects that must be considered before using.
Prescription breast pain medications
Antibiotics

Low-estrogen birth control pills

Prolactin inhibitor: bromocriptine (Parlodel)

Soltamox (Tamoxifen)

Danocrine (Danazol)
Types of providers
A primary care provider can treat mild to moderate symptoms.

An obstetrician-gynecologist (ob-gyn) specializes in women's health and can treat most cases of breast pain.

A breast surgeon or breast specialist may be needed if the pain is severe after trying other treatments or cancer is suspected.
Treating breast pain at home
Mild, occasional breast pain usually goes away on its own, but it can be treated with OTC medications if it's bothering you. Natural remedies and other types of home care can also help relieve discomfort.
OTC medications like acetaminophen (Tylenol) and ibuprofen (Motrin, Advil) can help breast pain. Some can be taken orally or topically (applied to your skin). You should notice a decrease in pain within an hour of taking OTC medications.
OTC breast pain medications
Acetaminophen (Tylenol)

Ibuprofen (Motrin, Advil)

Naproxen (Aleve)

Aspirin (Bayer)

Topical salicylate: Aspercreme, Nuprin

Topical diclofenac: Voltaren
Tips for treating breast pain
Apply a heating pad or cold compress to your breasts to help relieve pain. If you have breast pain and swelling, use a cold compress.

If you are taking prescription medications, discuss with your provider to make sure that the side effects do not include breast pain.

Wear a supportive bra. Consider getting a professional bra fitting to make sure you are wearing the correct size. Steel underwire bras tend to reduce pain in women with large breasts. Wear a tight sports bra during exercise and even at night.

Massage your breasts, especially while in a hot shower.
Lifestyle
If possible, avoid medications known to cause breast pain, such as certain antidepressants and antihypertensives. Discuss your medications with a healthcare provider to determine if medication changes are needed.

Make sure your bras and sports bras are the right size for you.

Anxiety may play a part in breast pain. Relaxation therapies like yoga and meditation can help.

Weight loss may help some people. It decreases the amount of estrogen in the body, which may help reduce the pain.

Avoid excessive lifting exercises.

Take OTC pain relievers a few days before you expect your period to begin.

Certain vitamins and minerals may help relieve cyclic breast pain, including vitamin E, magnesium, calcium, and vitamin B6.

Natural remedies may also help cyclic breast pain. These include evening primrose oil, chamomile extract, and agnus castus.
Nutrition
Eat a healthy diet that is low in fat, sugar, dairy, and processed foods.

Choose foods that are high in fiber (fruits, vegetables) and protein.

Eat more soy-based foods, like edamame and soy milk.

Avoid caffeine.

Limit salt intake.
Frequently asked questions