Monkeypox Treatment Overview
Find the right care and learn about different treatments.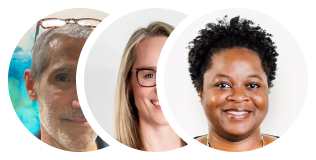 Care Plan
1
First steps to consider
See a healthcare provider if you think you have monkeypox. Testing is recommended to help prevent spreading the disease.

OTC pain medications, rest, and drinking plenty of fluids can often help relieve mild symptoms, like flu-like symptoms and a small rash.

Isolate at home to prevent spread of the virus.
2
When you may need a provider
If you have moderate to severe symptoms, including severe pain or large rashes.

It is best to have an in-person visit to get the rash looked at, especially if testing is recommended.
Emergency Care
Go to the ER or call 911 if you have any of the following symptoms:
Severe chest pain

Severe shortness of breath

Confusion

Extremely severe headache

Stiff neck

A lot of vomiting or you can't keep fluids down due to vomiting

New area of hot, red, or swollen skin
The suppliers listed follow Buoy's clinical guidelines, but listing the suppliers does not constitute a referral or recommendation by Buoy. When you click on the link and/or engage with these services Buoy will be compensated.
All treatments for monkeypox
Frequently asked questions