Monkeypox Treatment Overview
Find the right care and learn about different treatments.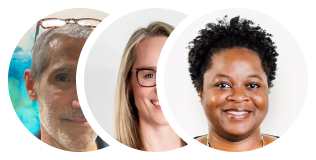 Care Plan
1
First steps to consider
See a healthcare provider if you think you have monkeypox. Testing is recommended to help prevent spreading the disease.

OTC pain medications, rest, and drinking plenty of fluids can often help relieve mild symptoms, like flu-like symptoms and a small rash.

Isolate at home to prevent spread of the virus.
2
When you may need a provider
If you have moderate to severe symptoms, including severe pain or large rashes.

It is best to have an in-person visit to get the rash looked at, especially if testing is recommended.
Emergency Care
Go to the ER or call 911 if you have any of the following symptoms:
Severe chest pain

Severe shortness of breath

Confusion

Extremely severe headache

Stiff neck

A lot of vomiting or you can't keep fluids down due to vomiting

New area of hot, red, or swollen skin
The suppliers listed follow Buoy's clinical guidelines, but listing the suppliers does not constitute a referral or recommendation by Buoy. When you click on the link and/or engage with these services Buoy will be compensated.
All treatments for monkeypox
Read more about monkeypox care options
When to see a healthcare provider
If you think you have monkeypox, you should see a healthcare provider for testing. This will help stop it from spreading.
If you haven't noticed improvement after 5 days of home treatments, tell your healthcare provider.
How to test for monkeypox
Your provider will ask for information to determine your risk for monkeypox. This will include a sexual history because many cases in the current outbreak have been linked to sexual contact.
A diagnosis can usually be made after a physical exam. But monkeypox does have similar symptoms to other common illnesses, especially before the rash develops.
If testing is needed, your doctor can swab the rash and send it to a lab for testing. It may take about 48 hours to get test results. You'll probably be asked to isolate at home if monkeypox is the likely diagnosis. You may also be tested for other respiratory viruses or sexually transmitted infections that cause similar symptoms.
What to expect from your visit
Some people who are immunocompromised or at high risk of complications from monkeypox may be offered antiviral therapy. These medications are recommended for the closely related smallpox virus. They may help shorten the illness and reduce the severity of symptoms.

You'll be given recommendations for reducing the chance of spreading it to others. This includes isolating at home, not touching the rash, and covering the rash when you must be around others. Wearing a mask can help prevent the virus spreading through saliva droplets.

Prescription medications may be prescribed if OTC medications haven't helped.

Monkeypox vaccines are not recommended once symptoms develop.
Prescription monkeypox medications
Antiviral medications: tecovirimat (TPOXX, ST-246), cidofovir (Vistide), brincidofovir (Tembexa, CMX001)

Prescription pain medications: hydrocodone plus acetaminophen (Lortab, Norco, Vicodin), oxycodone (Roxicodone), oxycodone plus acetaminophen (Percocet)
Types of providers
A primary care provider or urgent care can help make the diagnosis, order testing if needed, and offer appropriate treatment.

Seeing a dermatologist or gynecologist is a good idea if you have unusual skin or reproductive symptoms, which can sometimes happen when you have monkeypox.
How to manage monkeypox symptoms at home
You should call your healthcare provider if you think you have monkeypox because testing is recommended to help prevent spreading the disease. Mild symptoms of monkeypox, like rash and fever, can usually be treated at home.
OTC pain relievers and antihistamines can help relieve symptoms. Monkeypox symptoms should get better on their own after 2–5 days, though the rash may last 2–3 weeks.
OTC monkeypox medications
Acetaminophen (Tylenol) helps relieve pain and fever.

Antiinflammatory drugs (NSAIDs) like ibuprofen (Advil, Motrin) or naproxen (Aleve) are also good for pain and fever.

Benzocaine or lidocaine can be used topically for a painful rash on your body or in your mouth. These are available in creams, gels, patches, and sprays. Benzocaine products include Dermoplast Pain, Burn & Itch Spray, and Gold Bond Maximum Strength Pain & Itch Relief Cream. Lidocaine products include Bactine and Solarcaine Pure Aloe.

Antihistamines can be taken orally if your rash is itchy. They incude diphenhydramine (Benadryl), cetirizine (Zyrtec), and loratadine (Claritin).
Tips for treating monkeypox
Get plenty of rest.

Drink fluids to stay hydrated and eat healthy meals.

Rinse or gargle with salt water several times a day to heal mouth sores.

Soak your skin in a warm bath for relief from an itchy rash. This can be especially helpful if the rash is near your anus or genitals. Consider adding oatmeal or Epsom salt to the bath water.

Isolate from other people until the rash heals. If you must be around others, cover the rash with bandages or clothing and wear a face mask.
Wellness and prevention
Wash your hands frequently with soap and water or use hand sanitizer.

Avoid close contact with anyone who has flu-like symptoms or a rash.

Use condoms, which may prevent transmission from genital lesions. Just know that you could still be exposed to monkeypox through skin-to-skin contact if the rash is on another area of the body.

Minimize sexual contacts. If there are many cases of monkeypox where you are, stay away from clubs or parties where you might have multiple sexual encounters.

Some people who are considered high risk may be able to get a monkeypox vaccine:

People working in a laboratory that handles monkeypox

People who have had multiple recent sexual partners and live where monkeypox is spreading.

You think you were exposed to monkeypox.

If you travel internationally, be aware of travel alerts. Don't touch or hold wild animals or their meat.
Frequently asked questions