Myofascial Pain Syndrome Treatment Overview
Find the right care and learn about different treatments.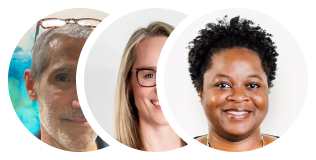 Care Plan
1
First steps to consider
If you have symptoms of myofascial pain syndrome, like deep, constant muscle pain and knots that cause pain to radiate, you should see a healthcare provider to get a treatment plan.

Treatment typically includes a combination of medications, trigger point injections, exercise, massage, and physical therapy.
Symptom relief
OTC anti-inflammatory medications like ibuprofen (Advil, Motrin) can help relieve muscle tightness.

Stretching and massage of the tense area can also help relieve muscle tension.

Placing a heating pad on sore muscles can be soothing and help relax the muscle.
The suppliers listed follow Buoy's clinical guidelines, but listing the suppliers does not constitute a referral or recommendation by Buoy. When you click on the link and/or engage with these services Buoy will be compensated.
All treatments for myofascial pain syndrome
Frequently asked questions