Otitis Externa Treatment Overview
Find the right care and learn about different treatments.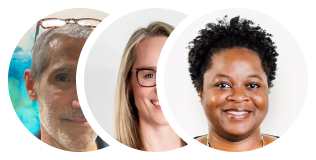 Care Plan
1
First steps to consider
If you think you have otitis externa (swimmer's ear), see a healthcare provider to get treated.

A primary care provider or an ear, nose, and throat (ENT) doctor will likely treat it with antibiotics or other medications.
Emergency Care
Go to the ER if you have any of the following symptoms:
Severe and worsening ear pain that is more painful at night or when chewing

Ear drainage that is yellow or green, contains pus, and smells bad

Pain when you touch the area behind your ear

Hearing loss

Difficulty swallowing

Facial weakness
The suppliers listed follow Buoy's clinical guidelines, but listing the suppliers does not constitute a referral or recommendation by Buoy. When you click on the link and/or engage with these services Buoy will be compensated.
All treatments for otitis externa
Read more about otitis externa care options
When to see a healthcare provider
If you have ear pain or itching, you should see a healthcare provider. If not treated, swimmer's ear can become chronic or spread to other areas of the body.
It's also important to see your provider so they can rule out other conditions that cause symptoms similar to those of otitis externa, like temporomandibular joint syndrome.
Getting diagnosed
Your provider will diagnose otitis externa based on your symptoms and a physical exam.

Depending on the stage and severity of the infection, your provider may take a sample from your ear canal to look for bacteria or fungus.
What to expect from your doctor visit
Your provider may remove pus, drainage, and debris from your ear during the appointment. Medications for otitis externa work better when the ear is clean.

The standard treatment for bacterial otitis externa is topical antibiotic drops like polymyxin B and neomycin. Some antibiotics also contain a corticosteroid to calm inflammation and swelling. You should start to feel better within 2 days of starting the medication.

For otitis externa caused by a fungus, you may be prescribed a topical antifungal medication like ciclopirox (Ciclodan) or nystatin (Bio-Statin).

If the ear canal is very swollen, a small wick might be placed in the ear to help ear drops get inside the canal.

While oral antibiotics like ciprofloxacin (Cipro) usually aren't needed for otitis externa, they may be prescribed if you have a condition that weakens the immune system, like diabetes or HIV. Or if the infection has spread to other areas of your body.
Prescription otitis externa medications
Topical antibiotic drops: polymyxin B, neomycin, hydrocortisone, ofloxacin, ciprofloxacin and hydrocortisone (Cipro HC), ciprofloxacin and dexamethasone (Ciprodex), acetic acid with hydrocortisone (Vosol HC)

Antifungal medication: clotrimazole solution (drops), fluconazole (oral), voriconazole (oral)

Oral antibiotics: ciprofloxacin (Cipro)
Types of providers who treat swimmer's ear
A primary care provider can treat mild to moderate symptoms.

An ear, nose, and throat doctor (ENT) has specialized training in treating ear infections. You may be referred to an ENT if your infection is severe or won't go away or if your eardrum is damaged or torn.
Managing symptoms of otitis externa at home
Always see a healthcare provider—usually a primary care provider—to get a diagnosis. The most common symptoms of otitis externa (swimmer's ear) include ear pain or itching that gets worse by pulling on the outer ear.
Swimmer's ear needs to be treated with prescription medications, but you can manage pain and inflammation with OTC medications like acetaminophen (Tylenol) or ibuprofen (Advil, Motrin). At-home strategies can also help reduce symptoms.
OTC medications for pain and inflammation
NSAIDs: ibuprofen (Advil, Motrin), naproxen (Aleve)

Acetaminophen (Tylenol)
Tips for treating swimmer's ear
While treating swimmer's ear, keep your ears dry. Before showering, you can place a small cotton ball covered in petroleum jelly (Vaseline) in your ear canal to create a barrier for water getting into your ear.

After you shower, tilt your head to each side to drain any water from your ears or lightly pull the earlobe in different directions. Dry your ears gently with the edge of a towel or use of a blow dryer on the cool setting

Don't wear earplugs, earbuds, or a hearing aid until pain or discharge has gone away.

Don't go swimming or put your head under water until symptoms have completely improved and you have talked to your doctor.
Wellness and prevention
When possible, avoid getting excess moisture in your ear, which can raise the risk of otitis externa. The moisture may be caused by heavy sweating or swimming.

Don't stick your finger or objects like cotton swabs in your ears to clean them. You may scratch the skin of the ear canal, causing easy entry for germs. Don't try to remove ear wax, which helps prevent the growth of germs. In most cases, ear wax falls out of the ear on its own and doesn't need to be removed.

Try to limit how often you use ear plugs and ear buds. They can scratch the ear canal and remove ear wax.

If you swim and are susceptible to ear infections, take steps to keep your ears dry, like wearing a swim cap that covers your ears, using specialized ear plugs, and drying your ears carefully after you get out of the water.

Cover your ear when you apply products that can get in the ear like hairspray.
Frequently asked questions