Weight Issue Treatment Overview
Find the right care and learn about different treatments.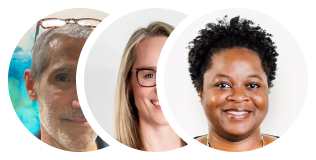 Care Plan
1
First steps to consider
Dietary changes and exercise can often help with weight loss.

Consider support groups or online weight loss apps to provide structure and accountability.
2
When you may need a provider
You

calculate

that your BMI is more than 35

You get tired easily, have muscle, joint, or back pain, or are not getting a good night's sleep.

You feel you need help from a weight loss coach or program.

You are following a good diet and exercise program but haven't lost any weight after 6 months.
Emergency Care
Go to the ER if you have any of the following symptoms:
Chest pain

Shortness of breath

Slurring of speech
The suppliers listed follow Buoy's clinical guidelines, but listing the suppliers does not constitute a referral or recommendation by Buoy. When you click on the link and/or engage with these services Buoy will be compensated.
All treatments for weight issue
Read more about weight issue care options
When to see a healthcare provider
It takes some time to lose weight by dieting and exercising. If you don't feel like you're making progress after 6 months, consider seeing a healthcare provider.
If you have any of these or other symptoms related to being overweight, also see a provider.
Chest pain or shortness of breath with daily activities or exercise may be signs of heart disease.

Poor sleep quality and daytime sleepiness may be signs of obstructive sleep apnea.

Frequent heartburn that doesn't get better after changing your diet may be acid reflux.

Feeling cold all the time, or having low energy, constipation, depression, and body aches may be signs of low thyroid hormone.

Joint pain, specifically in your knees or back, could be signs of arthritis.
Getting diagnosed
Overweight and obesity are diagnosed by calculating your BMI, which is determined by your height and your weight. But because being overweight can also lead to other health conditions, your healthcare provider will likely do some other tests to check for these problems.
This may include bloodwork to check your blood sugar, cholesterol, and thyroid hormone levels. They may order an ultrasound to check for fatty liver disease, or get X-rays of your bones to see if you are developing arthritis or back issues. If you're tired a lot, they might order a sleep study to check for obstructive sleep apnea.
If the provider thinks you could have heart disease, you may need an EKG or a stress test.
What to expect from your visit
Your healthcare provider will do a thorough exam and order tests to check to see if you have any other health issues caused by being overweight or obese, like high blood pressure, diabetes, low thyroid function, acid reflux, and low vitamin levels. These are usually treated with lifestyle changes and medications if necessary.
The first recommendation will be to try changing your diet and increasing your exercise.

Your provider might recommend you see a nutritionist to help educate you on how you can improve your diet and to create a safe and effective weight loss plan.

If diet and exercise aren't achieving lasting results, your provider may discuss medications for weight loss.

Weight loss medications work in different ways. They may increase your metabolism, curb your appetite, make more insulin (a hormone that helps move sugar from your blood into your cells), or decrease your body's ability to absorb fat.

Medications may have side effects, so the doctor will choose the right one based on your medical and family history. Some tests may be needed to confirm that you don't have certain underlying conditions that make them less safe to take.

All medications are more effective if you also change your diet and exercise habits.

Your provider may refer you to a bariatric surgeon to be considered for surgical weight loss. These surgeries limit how much food you can eat, how much food you can absorb, or both.
Prescription medications for overweight and obesity
Medications that increase insulin sensitivity:
Medications that increase metabolism and curb appetite:
Medications that decrease how much fat your body absorbs from food:
Medications that mimic GLP-1 (a hormone that curbs appetite and increases insulin levels):
Liraglutide (Saxenda)

Dulaglutide (Trulicity)

Exenatide (Bydureon)

Lixisenatide (Adlyxin)

Semaglutide (Ozempic, Wegovy)
Types of providers
A primary care provider can treat a lot of the conditions that are caused by overweight and obesity (high blood pressure, acid reflux).

A sleep specialist can help diagnose and treat sleep apnea.

A cardiologist may be needed to diagnose and treat more severe heart disease.

An endocrinologist can treat low thyroid function and diabetes.

A nutritionist or dietitian can offer dietary counseling.

A medical weight loss specialist can treat overweight and obesity.

A gastroenterologist can treat fatty liver disease.

A psychologist can help treat depression and eating disorders.

A bariatric surgeon can treat severe cases of obesity that may need surgery.
How to lose weight at home
Losing weight is best accomplished when you choose healthy foods, reduce your calories, and increase the amount of exercise you do.
People lose weight when they use up more calories than they take in. You can burn calories by increasing your activity level through exercise, and you can decrease your calorie intake by adjusting your diet. If you take in 500 to 750 fewer calories per day, it can lead to a 1–2 pound weight loss per week, which is considered safe and healthy for most people.
It may be helpful to meet with a nutritionist, a dietician, or a weight loss coach. Groups like Weight Watchers can also offer support, advice, and weight loss goals.
How to eat a healthy lower-calorie diet
Eat a variety of fruits and vegetables. These are good sources of fiber and healthy carbohydrates.

Choose whole wheat bread, brown rice, and whole grain pasta, which take longer to digest and have more nutrients than white bread, white rice, and potatoes.

Replace red meats like beef with leaner protein like chicken and fish. Limit processed meats and cold cuts.

Beans and nuts are also good sources of healthy protein.

Try not to eat fried foods.

Drink more water—aim for eight glasses (64 ounces) a day.

Try to cut alcohol out of your diet—beer, wine, and spirits contain a lot of empty calories.
How to build an exercise program
If you're new to exercising, begin slowly. Increase your intensity and time as you build your strength and stamina.

The goal should be to lightly sweat and to get your heart rate up in the right range. Many people will lose weight simply by walking if they were not exercising before.

Try increasing your activity level to 45 minutes of exercise per day 4–5 times a week.

If you have underlying health concerns, only begin an exercise program after talking with a provider.
Tips for how to modify your behavior
Try keeping a food diary for 1–2 weeks, and then review it. People are often not aware of just how many calories they eat per day. With a diary, you'll be able to see patterns in your diet, and areas where you can change some of your food choices.

Apps are available that make it easy for you to track what you eat (for example,

MyFitnessPal

).

It helps to have three regularly scheduled meals per day with a few healthy snacks in between.

Remember when you eat is just as important as what you eat. Have dinner well before you go to bed at night (at least 2 hours before). Avoid late-night snacks.
OTC medications
If you have an unhealthy diet, you may not be getting enough fiber and key nutrients. The following supplements may be helpful:
Daily multivitamin with folic acid and vitamin B

Vitamin D and calcium

Iron (often in a daily supplement)

Fiber supplementation (i.e., psyllium husk capsules, Benefiber, Metamucil)
Frequently asked questions