Support for parents of children with disabilities
Find the right care and learn about different treatments.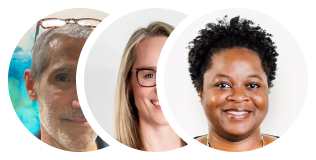 Care Plan
1
First steps to consider
Asking friends and family for help can give you time to relax, take care of your physical and mental health, and connect with your partner.

Finding ways to meet other parents of children with a disability can help you feel less isolated and frustrated.
2
When you may need a provider
If you're dealing with extreme stress, serious relationship problems, symptoms of depression or anxiety, or are struggling to accept your child's disability, consider seeing a mental health provider.

A couples therapist can help you and your spouse identify and work through challenges.

Other professional supports include home health care, respite care, and working with a special education advocate.
The suppliers listed follow Buoy's clinical guidelines, but listing the suppliers does not constitute a referral or recommendation by Buoy. When you click on the link and/or engage with these services Buoy will be compensated.
All treatments for parents of children with disabilities
Read more about parents of children with disabilities care options
When you may need a care provider
Parents of a child with a disability often need a range of professional help to cope with some of the challenges they face, from education advocates to mental health professionals to couples counselors.
Types of care you may need
Seeing a therapist. A therapist can help you come up with strategies for managing stressors and finding ways to take care of yourself. They can also help you process what you're experiencing and discuss specific challenges and issues.

Seeing a couples counselor or family therapist. Parents of children with a disability face additional challenges, and it's not unusual for a relationship to be affected. Couples counseling can help you negotiate some of the challenges and improve your communication.

Talking with a social worker. They can refer you to resources and services to handle some of your responsibilities. They may also know about government benefits and sources of financial support you may not have found.

Medication. If you're dealing with depression or anxiety, your healthcare provider may recommend antidepressants or anti-anxiety medication, or you may be referred to a psychiatrist.

Work with a special education advocate. They are trained to help parents understand special education policies and practices.
Types of providers
A primary care provider can evaluate your mental health and may prescribe medication if you have depression or anxiety.

A therapist provides talk therapy, which can help you identify challenges and gain insight into your emotions.

A social worker can also offer emotional support and recommend resources and services for parents of disabled children.

A couples counselor can help you and your partner communicate better and find ways to nurture the relationship.

A psychiatrist can prescribe medication like antidepressants.
Tips for coping with stress and caring for yourself
Many parents of children with a disability often need professional help to support their emotional wellbeing and their everyday needs. But there are also things you can do to build a support system, keep your relationships healthy, and take care of yourself.
Get comfortable asking for help. Think about what would make your life easier (cooking meals, running an errand, etc.) so you can give your family and friends specific ways of how they can help.

Take regular breaks. Just getting out of the house for at least a few hours each week can help prevent burnout. Ask family, friends, or a paid caregiver for help so you can enjoy some free time.

Nurture your friendships. It's easy to get overwhelmed by your life and forget to reach out to friends. Try to schedule meet-ups, walks, phone calls, or Zoom coffees.

Maintain your hobbies and interests. It's important to try to carve out even small chunks of time for things you enjoy.

Fit in physical activity. Exercise is a great way to focus on yourself, relieve stress, and recharge your energy. If you enjoy sports, make it part of your routine, like a weekly tennis game or regular bike ride. Or use the time, while walking, jogging, or in the gym, to listen to music, an audiobook, or a podcast, or to talk to friends.

Practice relaxation techniques. Just a few minutes of deep breathing or meditation can be a soothing mini escape. You might want to download an app that guides you through these techniques, like Calm or Headspace.
Keeping your relationship healthy
Have date nights with your partner. Find a caregiver you trust so you're comfortable going out.

Keep lines of communication open. When you're both so busy and tired, it might be tempting to wait for a "good time" to talk. Try not to put off conversations.

Divide responsibilities. Tension can occur if one of you feels like they're doing most of the parenting tasks. With your spouse or partner, write down a list of responsibilities—and discuss how best to divvy it up.

Know when to get professional help. If you're still struggling, consider couples counseling.
How to connect with other parents
Talking to people who share your emotional experiences and understand what your day-to-day life is like can help you feel less alone and provide an opportunity to share advice and information.
Join a local support group for parents who have children with disabilities and groups that are for your child's particular disability.

Get support online. Many parents have created their own Facebook communities that you can join. Advocacy organizations devoted to your child's particular disabilities often host online community groups. There are also websites focused on creating digital communities for people with disabilities and illnesses and their loved ones.
Frequently asked questions