Support for parents of children with disabilities
Find the right care and learn about different treatments.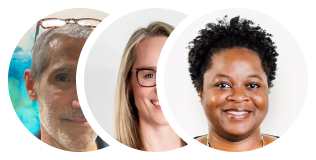 Care Plan
1
First steps to consider
Asking friends and family for help can give you time to relax, take care of your physical and mental health, and connect with your partner.

Finding ways to meet other parents of children with a disability can help you feel less isolated and frustrated.
2
When you may need a provider
If you're dealing with extreme stress, serious relationship problems, symptoms of depression or anxiety, or are struggling to accept your child's disability, consider seeing a mental health provider.

A couples therapist can help you and your spouse identify and work through challenges.

Other professional supports include home health care, respite care, and working with a special education advocate.
The suppliers listed follow Buoy's clinical guidelines, but listing the suppliers does not constitute a referral or recommendation by Buoy. When you click on the link and/or engage with these services Buoy will be compensated.
All treatments for parents of children with disabilities
Frequently asked questions