Pinched Nerve Treatment Overview
Find the right care and learn about different treatments.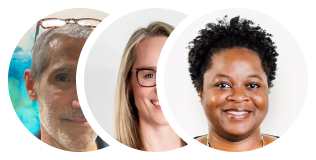 Care Plan
1
First steps to consider
Mild to moderate pinched nerves can often be treated at home.

Reduce activity that causes pressure on the nerve and try OTC anti-inflammatory medications like ibuprofen (Advil, Motrin).
2
When you may need a provider
You develop muscle weakness.

Your pain is getting worse or is severe.
Emergency Care
Call 911 or go to the ER if you have any of the following symptoms:
You are unable to hold your urine or your bowels.

Change in gait
The suppliers listed follow Buoy's clinical guidelines, but listing the suppliers does not constitute a referral or recommendation by Buoy. When you click on the link and/or engage with these services Buoy will be compensated.
All treatments for pinched nerve
Read more about pinched nerve care options
When to see a healthcare provider
See a healthcare provider if you have muscle weakness, numbness, or your pain is severe or getting worse. You should also see a doctor if ​​you have skin changes, unintended weight loss, fever, night sweats, or difficulty controlling your bowel or bladder.
Getting diagnosed
Usually, a physical exam is all that's needed to diagnose a pinched nerve. But your provider may want to do other tests to help identify what caused it or rule out other conditions, including:
Imaging tests like X-rays, a CT scan, or MRI

Electromyography to show electrical activity in a muscle

A nerve conduction study, which measures the speed of nerve signals
What to expect from your doctor visit
If the pinched nerve is causing pain, your provider may prescribe an anticonvulsant medication, like

gabapentin (Neurontin)

or pregabalin (Lyrica). These can blunt pain signals in the nerves.

Your provider may also recommend certain types of antidepressants that reduce pain signals. These include nortriptyline (Pamelor) and amitriptyline (Elavil).

If you're in severe pain, an oral or injectable corticosteroid like prednisone can help reduce pain and inflammation.

It may also help to see a physical therapist, who can teach you how to stretch and strengthen the affected area to relieve pressure on the nerve.

Depending on where your pinched nerve is, using a splint or brace could help.

If treatments don't help, surgery may be an option.
Prescription medications
Anticonvulsants: gabapentin (Neurontin), pregabalin (Lyrica)

Antidepressants: nortriptyline (Pamelor), amitriptyline (Elavil), duloxetine (Cymbalta), venlafaxine (Effexor)

Corticosteroids: prednisone
Types of providers who treat pinched nerve
A primary care provider can diagnose a pinched nerve and prescribe medication.

A neurologist—a doctor who specializes in nerve problems—may be needed to help with the diagnosis and treat severe pain.

If surgery is recommended, you'll be referred to either a neurosurgeon or orthopedic surgeon, depending on the area where the nerve compression is.
Treating pinched nerve at home
A pinched nerve sometimes goes away on its own, typically in 4–6 weeks. It's important to rest the affected area and take other steps to take pressure off the nerve.
You can treat any discomfort with OTC anti-inflammatories (NSAIDs) like ibuprofen (Advil, Motrin) or naproxen (Aleve), and pain relievers like acetaminophen (Tylenol). The most common symptoms of a pinched nerve include sharp pain that spreads, muscle weakness, and sensations like pins and needles, burning, and numbness.
Tips for treating a pinched nerve
Rest the affected area. Avoid movements that increase pain.

Check your posture. Poor posture can aggravate a pinched nerve. Using an adjustable chair and cushions when you sit can help.

If you work at a desk, try using an ergonomic keyboard and mouse, and keep your computer at eye level. These changes can help stop you from putting pressure on areas where pinched nerves tend to occur, like the wrists and neck.

Gentle stretching can relieve pressure in the affected area. If it hurts to stretch, stop immediately—you don't want to cause more damage to the nerve.

Depending on the location of the pinched nerve, wearing a supportive device like a splint or neck brace can help the nerve heal.

Alternate ice and heat packs to reduce inflammation and swelling.

If you have a pinched nerve in your lower back, you may get relief by lying on your back and raising your legs to a 45° angle.
Wellness and prevention
Quit smoking. Tobacco raises the risk of pinched nerves.

Lose weight if you are overweight or obese. Excess weight puts pressure on the nerves.

Avoid repetitive activities like typing for long periods without regular breaks.

Try not to put pressure on parts of your body, particularly your arms and legs, for long periods of time.
Frequently asked questions