Premenstrual Syndrome Treatments
Find treatments and learn about your condition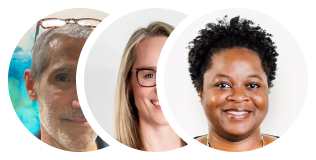 Learn
Treating premenstrual syndrome
In many cases, symptoms of premenstrual syndrome (PMS)—such as cramping, bloating, and headaches—can be treated with OTC pain medication, supplements, and lifestyle changes. But other symptoms that affect your mood may be harder to treat by yourself.
OTC pain relievers for PMS include anti-inflammatory medication (NSAIDs) such as ibuprofen (Advil, Motrin). There are also other medications that combine pain relievers like acetaminophen (Tylenol) with ingredients that treat bloating, such as caffeine, antihistamines, and diuretics (Midol, Pamprin).

Supplements like calcium and magnesium may also help relieve PMS symptoms including mood swings.

Lifestyle changes that may help physical symptoms and mood swings include exercise, relaxation techniques (yoga, meditation), avoiding alcohol and nicotine, dietary changes (eating less salt, drinking more water), and getting enough sleep.
Is there any treatment for PMS?
If your PMS symptoms are moderate to severe or are interfering with your life, you may need prescription medications—especially if you're experiencing mood symptoms for a week or two around your period and it's affecting your school, work, or social activities.
Medical tests & labs
There are no tests that diagnose PMS. But since PMS has similar symptoms as some other conditions, such as thyroid disorders and mood disorders, your doctor may order a thyroid function test or mood screening tests to rule them out.
Depending on the severity of your symptoms, a doctor will discuss with you medications that can help your symptoms.
All treatments for premenstrual syndrome
The suppliers listed follow Buoy's clinical guidelines, but listing the suppliers does not constitute a referral or recommendation by Buoy. When you click on the link and/or engage with these services Buoy will be compensated.
Frequently asked questions