Primary Ovarian Insufficiency Treatment Overview
Find the right care and learn about different treatments.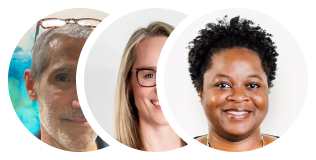 Care Plan
1
First steps to consider
It's important to see a healthcare provider to get a diagnosis of primary ovarian insufficiency (POI) and discuss a treatment plan. Symptoms include hot flashes, vaginal dryness, and infertility in women under age 40.

POI can be treated with hormone therapy.

Supplements and lifestyle changes can help prevent complications.
The suppliers listed follow Buoy's clinical guidelines, but listing the suppliers does not constitute a referral or recommendation by Buoy. When you click on the link and/or engage with these services Buoy will be compensated.
All treatments for primary ovarian insufficiency
Read more about primary ovarian insufficiency care options
When to see a healthcare provider
See a healthcare provider if you are younger than age 40 and have symptoms of primary ovarian insufficiency (POI), like hot flashes and vaginal dryness, or you haven't had a period in 3 months or more. POI can cause serious complications like infertility and heart disease, so it's important to get the right diagnosis and treatment.
You should also see a provider for POI because it can be caused by health problems that need to be identified and treated, like genetic conditions and autoimmune diseases.
Getting diagnosed
Your provider will ask for your medical history and do a physical exam. They may also request several tests to diagnose POI. These include:
Blood tests to check your hormone levels. Blood may also be taken for genetic testing, since certain genetic disorders can cause POI.

A pregnancy test to check for an unexpected pregnancy.

A pelvic ultrasound to check the condition of your ovaries.
What to expect from your visit
Hormone therapy is the most common treatment for POI. You'll likely be prescribed a combination of estrogen and progestin. Hormone therapy lowers the risk of complications like heart disease and osteoporosis. It can also help other symptoms like hot flashes, vaginal dryness, and pain during sex. It is available in several forms, including pills, creams, patches, and a vaginal ring.

You may be referred to a therapist if you're struggling with your mental health. Having POI can be difficult emotionally, especially if you had plans to start or grow your family.

If you have POI, want to have a baby, and are having trouble conceiving, your doctor may suggest trying in vitro fertilization. During in vitro, eggs are removed from a donor and fertilized with sperm. The fertilized egg is then placed in your uterus.
Prescription medications
Estradiol (oral) (Estrace)

Estradiol (patch) (Climara)

Estradiol (vaginal ring) (Femring)

Vaginal estrogen: Estrace (cream), Vagifem (tablet), Estring (vaginal ring).

Micronized progesterone (Endometrin, Prometrium)

Medroxyprogesterone (Provera, Depo-Provera)
Types of providers for primary ovarian insufficiency
A primary care provider can help rule out other conditions.

Ob/gyns, who specialize in women's health, typically treat POI.

You may need a fertility specialist (reproductive endocrinologist) if you have POI, want to have a baby, and are having trouble conceiving.
How to help manage primary ovarian insufficiency at home
Primary ovarian insufficiency (POI), which causes hot flashes and vaginal dryness in women under age 40, should always be treated by a healthcare provider. While prescription hormone therapy is often needed to treat POI, there are ways to help prevent complications of POI at home.
Exercise most days of the week. Being active helps lower your risk of POI complications like osteoporosis and heart disease. Include weight-bearing exercises that strengthen the bones like walking, stair climbing, and strength training.

Because POI increases the risk for osteoporosis, you should get at least 1,200–1,500 mg of calcium and 1,000 IU of vitamin D daily.

To help prevent osteoporosis, eat a healthy diet that contains plenty of calcium and vitamin D—minerals that are important for bone health.

Get to a healthy weight. Exercising and following a good diet can help you lose extra pounds, which also reduces the risk of osteoporosis and heart disease.

A therapist may give you strategies to help you with the emotional aspects of the condition,

Consider joining a support group, which may make you feel less isolated and help with the depression and anxiety that many people with POI experience. If you have infertility, it may help to look for infertility support groups. Your doctor may be able to recommend national and local groups, or you can find one online.
Frequently asked questions