PTSD Treatment Overview
Find the right care and learn about different treatments.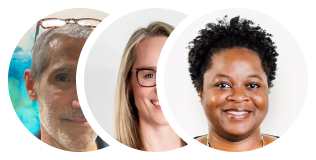 Care Plan
1
First steps to consider
It's important to see a healthcare provider to get a diagnosis of post-traumatic stress disorder (PTSD) and discuss a treatment plan.

PTSD is often best treated with a combination of talk therapy, lifestyle changes, and medication.
Emergency Care
If you have thoughts or plans of hurting yourself or someone else, go to the ER or call 911 or 988 (the Suicide and Crisis Lifeline).

If you are very confused about your reality, go to the ER.
The suppliers listed follow Buoy's clinical guidelines, but listing the suppliers does not constitute a referral or recommendation by Buoy. When you click on the link and/or engage with these services Buoy will be compensated.
Frequently asked questions