PTSD Treatment Overview
Find the right care and learn about different treatments.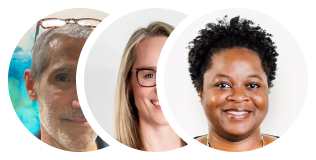 Care Plan
1
First steps to consider
It's important to see a healthcare provider to get a diagnosis of post-traumatic stress disorder (PTSD) and discuss a treatment plan.

PTSD is often best treated with a combination of talk therapy, lifestyle changes, and medication.
Emergency Care
If you have thoughts or plans of hurting yourself or someone else, go to the ER or call 911 or 988 (the Suicide and Crisis Lifeline).

If you are very confused about your reality, go to the ER.
The suppliers listed follow Buoy's clinical guidelines, but listing the suppliers does not constitute a referral or recommendation by Buoy. When you click on the link and/or engage with these services Buoy will be compensated.
All treatments for PTSD
Read more about PTSD care options
When to see a healthcare provider
You should always see a healthcare provider if you have PTSD. Most people with PTSD will need mental health treatment to relieve symptoms, make positive behavior changes, and process the trauma. The earlier you start treatment, the more effective it will be.
It's especially important to get help if you are experiencing any of the symptoms below. It is not very likely that they will get better on their own and they can cause significant distress in your life.
Intrusive thoughts or images (like flashbacks of the trauma)

Hyperarousal, which includes jumpiness, constantly feeling on guard, and difficulty concentrating

Negative changes in your mood and thoughts

Avoiding people, places, thoughts, and feelings
It's also important to see a provider to rule out other conditions with similar symptoms, like anxiety disorder, panic disorder, depressive disorder, or bipolar disorder.
Getting diagnosed for PTSD
A mental health provider will do a psychological evaluation where you'll talk about your symptoms and the events that led up to them.

A diagnosis of PTSD is based on a specific list of symptoms.

If you have more severe symptoms of PTSD—like hallucinations or newer, erratic behaviors and outbursts—or a significant decline in cognitive functioning, you may need neurological testing and imaging to rule out a brain injury.
What to expect from your visit
Several types of talk therapy may be recommended for PTSD
Cognitive processing therapy (CPT) will help you change negative thoughts (like "The world is dangerous and bad") and feelings like distorted guilt, blame, or anger.

Prolonged exposure (PE) can help build tolerance and resilience to trauma-related memories and feelings that you have been avoiding since the trauma.

Eye movement desensitization and reprocessing (EMDR) helps you process and make sense of the trauma while you're paying attention to a repetitive movement or sound.

Trauma-informed psychotherapy is provided by a therapist who is knowledgeable about trauma. It may include various types of therapy that are based on your needs. Examples include cognitive behavioral therapy, acceptance and commitment therapy, or internal family systems therapy.

Neurofeedback is a technique that measures your brain activity and helps to teach you self-regulation skills for healthier brain functioning.
Medications may also be prescribed for PTSD
Antidepressant include selective serotonin reuptake inhibitors (SSRIs) like sertraline (Zoloft) and fluoxetine (Prozac) or serotonin-norepinephrine reuptake inhibitors (SNRIs) like venlafaxine (Effexor).

Prazosin, a blood pressure medication, is prescribed to help reduce nightmares and improve sleep for people with PTSD.

Beta blockers like propranolol are often prescribed to help reduce the physiological responses of stress and anxiety.

There is growing evidence and support for the use of alternative drugs to help treat PTSD, including psychedelics, psilocybin, MDMA, and the anesthetic ketamine. Speak with your medical provider about these options if you want to learn more about them.
Procedures that have been shown to help PTSD
Transcranial magnetic stimulation (TMS) provides deep brain stimulation through electromagnetic pulses to re-stimulate and balance brain cell activity.
Prescription PTSD medications
SSRIs: sertraline (Zoloft), paroxetine (Paxil), fluoxetine (Prozac)

SNRIs: venlafaxine (Effexor)

Prazosin

Beta blockers: propranolol (Inderal)
Types of providers who treat PTSD
A mental health specialist with experience working with PTSD—like a psychologist, licensed clinical social worker—can help treat the symptoms and help you process the trauma.

A psychiatrist or primary care provider can prescribe medications.

Treatments like yoga, acupuncture, or reiki should be from specialists who have experience treating trauma.
How to help manage PTSD at home
Symptoms of post-traumatic stress disorder (PTSD), like flashbacks and heightened anxiety, should always be treated by a mental health provider, like a psychiatrist, psychologist, or licensed clinical social worker. They will give you strategies you can use at home to help control your symptoms. Some examples they may recommend include:
To cope with flashbacks, focus on your breathing and use grounding strategies, like singing a song or rubbing lotion on your hands. Concentrating on and controlling your breath can help reduce panic symptoms. Grounding distracts you from your thoughts,  connects you to the present, and calms your nervous system.

Remind yourself that you are safe and try to comfort yourself when having flashbacks. Experiment with self-soothing techniques, like listening to music or sipping tea, to find what is most comforting and helps you feel safer when anxiety and fear are higher.

Carry an object with you that reminds you of the present, like a piece of jewelry. Focusing on this object can help ground you in the present and help you understand that the flashback is just a memory.

Keep a thought log, which helps you get insight into your behaviors and negative thoughts and feelings. The log can help you learn your triggers and change negative thinking patterns and behaviors.

Practice relaxation strategies. Try deep breathing, grounding exercises, meditation, trauma-informed yoga, acupuncture, mindfulness, or guided imagery. These help you learn how to control your breathing, calm your nervous system, trust your body, stop intrusive thinking and feelings, and rebuild the mind-body connection.

Stick to healthy lifestyle behaviors. This can be difficult when your mind and body are in survival mode, but following good habits can help you disconnect from that state. Get enough sleep, eat a balanced diet, exercise regularly, do things that you enjoy, and spend time with caring and supportive friends and family.

Limit or avoid alcohol and other substances that can worsen PTSD symptoms, like nicotine and caffeine.

Join a support group for people with PTSD.
Wellness and prevention
While you cannot prevent PTSD— because reacting to a trauma is normal— there are strategies that can help reduce the risk of developing it, including:
Getting mental health treatment after experiencing a trauma is the best way to help prevent PTSD. Providers can help you process your emotions and show you ways to manage anxiety.

Do not try to numb your symptoms with alcohol or drugs, which can lead to addiction.

Avoid caffeine and nicotine, which can worsen anxiety.

Spend time with supportive and caring people who can help heal and comfort you.

Learning about PTSD can help you understand why you feel the way you do and come up with ways to cope with your emotions.

Take care of your physical health, like getting enough sleep, eating a balanced diet, and making time to relax.
Frequently asked questions