Repetitive Strain Injury Of The Upper Arm Or Shoulder Treatment Overview
Find the right care and learn about different treatments.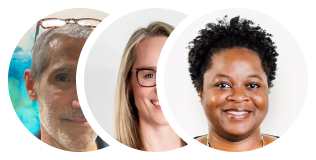 Care Plan
1
First steps to consider
A mild to moderate repetitive strain injury can often be treated at home.

OTC pain relievers and other at-home strategies, like rest and ice, can help your pain.
2
When you may need a provider
The pain is severe or you still have pain after about 1–2 weeks of home treatments.
Emergency Care
Go to the ER if you have any of the following symptoms:
Swelling that's getting worse

Extreme pain

Discoloration

You can't move your arm
The suppliers listed follow Buoy's clinical guidelines, but listing the suppliers does not constitute a referral or recommendation by Buoy. When you click on the link and/or engage with these services Buoy will be compensated.
All treatments for repetitive strain injury of the upper arm or shoulder
Read more about repetitive strain injury of the upper arm or shoulder care options
When to see a healthcare provider
If at-home treatments haven't helped the pain after 1–2 weeks, see a healthcare provider. Also see a provider if the pain is severe or gets worse over time, you feel numbness, or you can't move your arm.
It's important to treat repetitive strain injury of the upper arm or shoulder early so it doesn't get worse. This will help you get back to your regular activities sooner and help prevent chronic pain from the injury.
Getting diagnosed
A repetitive strain injury can often be diagnosed based on your history, including any injury you had, your symptoms, and your physical exam. Imaging tests, like an MRI or ultrasound, may be ordered to check for tissue damage. If your provider thinks there may be nerve damage, an electromyography (EMG) may be ordered.
What to expect from your doctor visit
Your provider will discuss what types of movements may be causing the injury and how to avoid them.

Physical therapy may be recommended to help build strength and flexibility around the shoulder. It can also relieve soreness and pain in the muscles and joints.

You may be prescribed anti-inflammatory drugs (NSAIDs) if OTC versions are not helping.

If pain is severe and other treatments haven't worked, your provider may recommend getting a steroid injection to reduce pain and swelling.
Types of providers who treat repetitive strain injury
A primary care provider can treat mild to moderate symptoms.

An orthopedic doctor, who specializes in treating muscles, tendons, and nerves, can also treat the condition, particularly if it is severe.

If surgery is necessary, you'll be referred to an orthopedic surgeon.
Treating repetitive strain injury at home
Repetitive strain injury of the upper arm or shoulder can usually be treated at home. After you're injured, it's important to rest your arm and shoulder and avoid any activities that make it hurt.
You can also take OTC anti-inflammatory pain relievers like ibuprofen (Advil, Motrin) or naproxen (Aleve).

Apply ice to the upper arm or shoulder to reduce pain and swelling.

Wrap the injured area in a bandage to relieve swelling.

Soak in a warm bath with Epsom salts or hot tub to help decrease stiffness and pain.

Cut back on the activity that caused the repetitive strain injury. You may need to stop doing the activity completely until you recover.

Do gentle stretching and strengthening exercises for the shoulder. A physical therapist can teach you the right exercises to do.
Wellness and prevention
Take regular breaks when doing repetitive tasks.

Warm up before exercising, playing a sport, or doing a repetitive task.

Try to have good posture when sitting and standing.
Frequently asked questions