Rotator Cuff Tear Treatment Overview
Find the right care and learn about different treatments.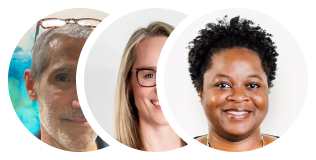 Care Plan
1
First steps to consider
You can often treat a rotator cuff tear at home with rest, ice, and ibuprofen.

Gentle stretching and strengthening exercises can help with shoulder mobility.
2
When you may need a provider
Your shoulder pain and weakness get worse.

You have numbness or weakness in the arm, hand, or wrist.

Your symptoms do not improve after 6–8 weeks of home treatment.
Emergency Care
Go to the ER if you have any of these symptoms:
Severe shoulder pain

Sudden inability to move the shoulder or arm with numbness

Pain, redness, fever, and severe pain in the shoulder
The suppliers listed follow Buoy's clinical guidelines, but listing the suppliers does not constitute a referral or recommendation by Buoy. When you click on the link and/or engage with these services Buoy will be compensated.
All treatments for rotator cuff tear
Read more about rotator cuff tear care options
When to see a healthcare provider
You should see a healthcare provider if you have severe pain or weakness when lifting the arm or you can't move the arm after an injury. These may be signs of a more serious tear or another injury, like a pinched nerve.
If your symptoms are milder but are not improving after 6–8 weeks of at-home treatments, you should also see a provider.
Getting diagnosed
Your provider may base a diagnosis on your symptoms and a physical exam. You may need X-rays of the shoulder to check for arthritis or bone issues. In some cases, a shoulder MRI may help confirm the diagnosis and severity of a rotator cuff tear.
What to expect from your visit
Physical therapy may be recommended to help strengthen the shoulder.

NSAIDs may be prescribed to help with pain and inflammation.

Your provider may offer to do a cortisone injection into the shoulder to relieve pain.

While rare, surgery may be needed for large rotator cuff tears or tears that don't get better after 6-8 weeks of non-surgical treatment.
Prescription rotator cuff tear medications
Celecoxib (Celebrex)

Meloxicam (Mobic)

Nabumetone (Relafen)

Diclofenac (Voltaren)
Types of providers who treat rotator cuff tears
A primary care provider can treat mild to moderate symptoms.

An orthopedic specialist who treats muscle, bone, and joint problems may be needed for severe injuries or if your pain doesn't get better with home treatments.
How to treat a rotator cuff tear at home
Rotator cuff tears can often be treated at home with rest, ice, heat, and OTC pain relievers. Your pain should start to improve after 1–2 weeks, though it may take 6–8 weeks for symptoms to completely go away.
Regular use of anti-inflammatory drugs (NSAIDs) like ibuprofen and naproxen can help with pain and inflammation.

You can apply topical NSAID creams to your shoulder, but do not use if you're taking oral NSAIDs.

Use a heat pack 3 times a day to relax muscles or an ice pack to reduce swelling and dull pain.

Do not lift heavy objects (more than 10 pounds).

Avoid repetitive overhead activity like painting, reaching, or stocking shelves until symptoms improve. As pain lessens, you can gradually return to normal activities.

Do gentle shoulder stretching and strengthening exercises to build strength in the shoulder and prevent stiffness in the joint.
OTC medications
Ibuprofen (Motrin, Advil)

Naproxen (Aleve)

Acetaminophen (Tylenol)

Diclofenac gel (Voltaren)

Capsaicin cream
Wellness and prevention
Gentle shoulder exercises can help keep your range of motion in the joint and strengthen surrounding muscles.

Avoid repetitive overhead activity like stocking shelves or painting.

Don't lift heavy objects above waist level to reduce stress on the shoulder.

If you need to lift something above waist level, make sure to use proper body positioning.
Frequently asked questions