Scabies Treatment Overview
Find the right care and learn about different treatments.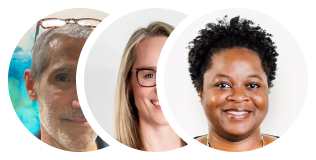 Care Plan
1
First steps to consider
See a healthcare provider if you have symptoms of scabies, which include intense itching and a pimple-like rash.

Scabies is treated with prescription medication.
Symptom relief
Itching can be treated with OTC allergy pills and anti-itch creams like calamine lotion.
The suppliers listed follow Buoy's clinical guidelines, but listing the suppliers does not constitute a referral or recommendation by Buoy. When you click on the link and/or engage with these services Buoy will be compensated.
All treatments for scabies
Read more about scabies care options
When to see a healthcare provider
Always see a healthcare provider—either your primary care provider or a dermatologist—if you have signs of scabies. The main symptoms are intense itching and a pimple-like rash.
Make sure that everyone who you have been in close contact with also gets treated.
If you have a weakened immune system, it's especially important to get treated quickly to avoid complications like bacterial infections and abscesses.
Getting diagnosed
Scabies is usually diagnosed based on your symptoms and a skin exam. Your provider may also take a sample of your skin to check for mites and their eggs.
What to expect from your doctor visit
Products that kill scabies mites and eggs, called scabicides, are often prescribed. They include permethrin cream (Elimite) and crotamiton cream or lotion (Eurax).

Crusted scabies or scabies that cover most of the body may need to be treated with oral ivermectin (Stromectol). Ivermectin is also used to treat scabies in people with a lowered immune system. Ivermectin is not safe in pregnancy and small children.

Steroid creams may be prescribed to relieve swelling and itching.

Keratolytic topical cream is sometimes recommended for crusted scabies to soften the skin. Many are available over the counter. Ingredients include salicylic acid, urea, and lactic acid.
Prescription scabies medications
Scabicides: permethrin cream (Elimite), crotamiton cream or lotion (Eurax), benzyl benzoate lotion, spinosad liquid, sulfur ointment, lindane lotion

Ivermectin (Stromectol)

Steroid creams
Providers who treat scabies
A primary care provider can diagnose and treat scabies.
Treating scabies at home
Scabies always requires prescription medication. But while you wait for the medication to work, you can help relieve itching by taking an OTC oral allergy medication (Zyrtec, Allegra, Claritin, etc.) and applying anti-itch products like calamine lotion.
Scabies spreads very quickly. If you have scabies, everyone who has had close contact with you should be treated even if they do not have symptoms. This includes recent sexual partners and anyone who lives with you.
Wellness and prevention
Any bedding, clothing, and towels used by anyone in your household during the 3 days before you begin treatment should be washed in hot water and dried in a hot dryer.

Items that can't be cleaned should be sealed in a plastic bag for at least 72 hours to starve the mites.

Thoroughly clean and vacuum your home. Throw away the vacuum cleaner bag afterward.
Frequently asked questions