Seasonal Allergies Treatment Overview
Find the right care and learn about different treatments.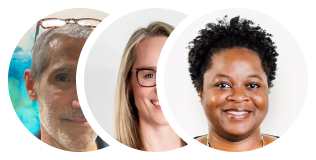 Care Plan
1
First steps to consider
Mild to moderate seasonal allergies can often be treated at home.

Can be treated with OTC antihistamines and decongestants and avoiding allergens.
2
When you may need a provider
Symptoms have not improved with OTC medications

Moderate to severe symptoms that affect your daily life for more than 4 days a week and more than 4 weeks in a year.
The suppliers listed follow Buoy's clinical guidelines, but listing the suppliers does not constitute a referral or recommendation by Buoy. When you click on the link and/or engage with these services Buoy will be compensated.
All treatments for seasonal allergies
Read more about seasonal allergies care options
When to see a healthcare provider
You should consider seeing a healthcare provider if your seasonal allergies symptoms, like runny nose, sneezing, sore throat, and itchy eyes, are hard to control with OTC allergy medications.
Untreated allergies can interfere with your daily life, including work, school, and socializing.
Getting diagnosed for seasonal allergies
Your primary care physician can order a blood test that checks for different allergens. Or you can see an allergist, who will do a skin patch test. A skin patch test is when they expose your skin to tiny amounts of an allergen and check for a reaction, like hives or a rash.
It can help to know which pollen you are allergic to, so you can do your best to avoid it. You also may learn that you are allergic to other things.
What to expect from your doctor visit
A healthcare provider can help diagnose you and may recommend allergy testing to identify your triggers.
Oral corticosteroids are sometimes given for short courses (3–10 days) to stop inflammation caused by allergies.
If OTC antihistamines make you too drowsy or your symptoms are still severe on most days, you may need a prescription nasal spray or your allergist may recommend allergy shots or immunotherapy.
Immunotherapy is a treatment that trains your body to stop reacting to an allergen by exposing you to very small amounts of the allergen. Over a period of months to years, you are given increasingly higher doses of the allergen. Eventually, you are switched to a maintenance dose. Types of immunotherapy include allergy shots, sublingual (under your tongue), and some biological medications.
Types of seasonal allergy providers
A primary care provider can treat mild to moderate symptoms. They can also order allergy blood tests.

An allergist can help diagnose your allergies and may be able to tell you about other treatment options.
How to treat seasonal allergies at home
Seasonal allergies (hay fever) symptoms like a runny nose, sneezing, sore throat, and itchy eyes, can usually be treated at home, with OTC medications and lifestyle changes. The most commonly used hay fever treatments are antihistamines. These block histamine, the chemical released by the immune system that causes allergy symptoms, like a runny nose and itchy eyes and throat.
Antihistamines generally start relieving symptoms within 1–2 hours. Some people find it helps to take antihistamines a week or two before allergy season starts, while others may only need to take them when their symptoms worsen.
Antihistamines can be combined with oral decongestants and nasal sprays, which dry up nasal passages. You may need antihistamine eye drops to relieve red and itchy eyes.
Many people also use nasal saline sprays or a Neti pot (nasal rinse) to clear congestion from the nasal passages and help the body get rid of inhaled allergens. And some people find that eating local honey can reduce their allergy symptoms (honey should not be given to children less than 1 year old).
OTC medications for seasonal allergies
Antihistamines:

Claritin (loratadine)

Allegra (fexofenadine)

Zyrtec (cetirizine)

Xyzal (levocetirizine)

Benadryl (diphenhydramine)

Antihistamine eye drops.

Zaditor (ketotifen ophthalmic)

Pataday (olopatadine ophthalmic)

Oral decongestants like Sudafed (pseudoephedrine)

Nasal sprays

Flonase (fluticasone propionate)

Nasonex (mometasone)

Nasal saline sprays
Home strategies for seasonal allergies
Limit being outdoors during peak pollen seasons.

There are fewer allergens in the air after it has rained, making it a good time to go outside.

Avoid dry, windy days when allergen counts are high.

Find a source for getting your area's pollen count, like weather websites, so you know when it's at a high level.

Keep windows closed in bedrooms and when driving to reduce pollen exposure.

Try a neti pot (a nasal irrigation device) to rinse out your nasal passages. These need distilled or sterilized water.

HEPA (high-efficiency particulate air) filters in heating and cooling systems reduce indoor allergies like dust and mold.

Keep indoor air dry with a dehumidifier to decrease mold and mildew.
Frequently asked questions