Shoulder Arthritis Treatment Overview
Find the right care and learn about different treatments.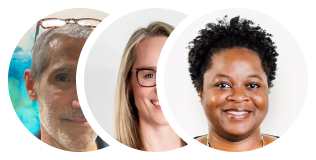 Care Plan
1
First steps to consider
Mild to moderate arthritis symptoms can be treated at home.

Use ice and heat, take OTC pain relievers, and do gentle stretches to help with pain.

Avoid activities that cause pain like lifting above waist level and reaching overhead.
2
When you may need a provider
Pain is moderate to severe.

Treating yourself is not helping the pain or your pain is interfering with activities or makes it difficult to sleep.
Emergency Care
Go to the ER if you have any of the following symptoms:
Severe pain and unable to move your shoulder

Severe weakness or numbness in the arm

Chest pain that radiates into the shoulder or arm
The suppliers listed follow Buoy's clinical guidelines, but listing the suppliers does not constitute a referral or recommendation by Buoy. When you click on the link and/or engage with these services Buoy will be compensated.
All treatments for shoulder arthritis
Frequently asked questions