Sinusitis Treatment Overview
Find the right care and learn about different treatments.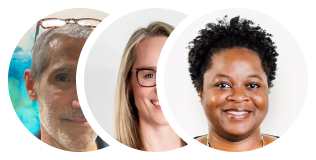 Care Plan
1
First steps to consider
Most cases of sinusitis can be treated at home.

OTC pain relievers, nasal sprays, fever reducers, and nasal decongestants can help relieve discomfort, fever, and congestion.
2
When you may need a provider
Symptoms last for more than 7–10 days

You have signs of a bacterial sinus infection, like fever and intense pain.
Emergency Care
Go to the ER of call 911 if you have any of the following symptoms:
Vision changes

Changes in mental status (confusion or delirium)

Fever that's not going down with acetaminophen or ibuprofen

Swelling or change in appearance of your eyes or face
The suppliers listed follow Buoy's clinical guidelines, but listing the suppliers does not constitute a referral or recommendation by Buoy. When you click on the link and/or engage with these services Buoy will be compensated.
All treatments for sinusitis
Read more about sinusitis care options
When to see a healthcare provider
See a healthcare provider if your symptoms don't improve after about 7 days of home treatment. Also see a provider if you have signs of a bacterial sinus infection, like a fever and intense pain. You may need to take prescription medication to clear the infection and you may need steroid treatment for intense pain.
Getting diagnosed for sinusitis
Your doctor does not need to do any tests to diagnose sinusitis. It is usually based on your symptoms.
If you keep getting sinusitis or have symptoms for 2–3 months, your doctor may order a CT scan of your sinuses to look for signs of a chronic infection.
What to expect from your visit
If OTC medications haven't helped, you probably need prescription medications.
Antibiotics clear up bacterial infections.

An inhaled or oral steroid can bring down the swelling in your nose if you have severe pain.

If you get sinusitis often or it lasts for several months, you may need to see an otolaryngologist, or ENT surgeon. They may discuss the possibility of sinus surgery.
What medicine to take for sinusitis
What doctor to see for sinusitis
Discuss next steps with your primary care provider if symptoms last longer than 7-10 days.

An otolaryngologist, or ENT surgeon, specializes in treating conditions of the ear, nose, and throat.
How to treat sinusitis at home
The majority of sinus infections are caused by common viruses and last 7–10 days. Viral sinus infections will get better on their own. In the meantime, you can relieve some of your symptoms with home treatments, including OTC pain relievers, nasal steroid spray, oral decongestants, and decongestant sprays.
See your doctor if you still have sinusitis symptoms after 7–10 days of home treatment. You may need prescription medication.
Sinus medications containing acetaminophen and decongestants (Tylenol Sinus), ibuprofen (Advil Sinus Congestion & Pain) can relieve stuffiness and pain.

A nasal steroid spray like fluticasone (Flonase) can reduce swelling and irritation.

Decongestants like pseudoephedrine can help reduce congestion and pain.

Decongestant sprays like Afrin can help with congestion but should only be used for 2–3 days. Longer use can make congestion worse.
How to get rid of sinusitis
Drink a lot of water to keep mucus from becoming thick and creating a breeding ground for bacteria.

Use a humidifier in your bedroom to keep the air moist.

Get plenty of rest. Your body is trying to heal itself, so it's important to get enough rest.

Avoid anything that can irritate your nasal passages like cigarette smoke, pollen, pet dander, mold, and heavy fumes.

If allergies are causing sinusitis, consider taking an antihistamine.

Steam treatments with eucalyptus, peppermint, or menthol can reduce nasal congestion temporarily.

Herbal teas may help you stay hydrated and loosen mucus.

Nasal saline sprays and rinses (like Neilmed or the Neti Pot) can help clear the nasal passages and decrease congestion.

Quit smoking if you're a smoker.
Frequently asked questions