Skin Abscess Treatment Overview
Find the right care and learn about different treatments.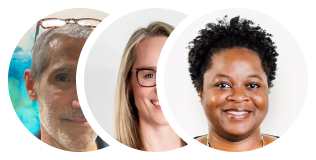 Care Plan
1
First steps to consider
If you have symptoms of a skin abscess—a painful, red lump—see a healthcare provider to get treated. It can become a serious infection if not treated.

A provider may drain the cyst (a procedure called "incision and drainage") and prescribe antibiotics.
Emergency Care
Go to the ER if you have any of the following symptoms:
Crackling sensation felt under the skin

Extreme pain

Numbness by the lump

Purplish-gray or black discoloration

The abscess and surrounding skin become hot and red

It spreads quickly

Fever
The suppliers listed follow Buoy's clinical guidelines, but listing the suppliers does not constitute a referral or recommendation by Buoy. When you click on the link and/or engage with these services Buoy will be compensated.
All treatments for skin abscess
Read more about skin abscess care options
When to see a healthcare provider
You should always see a healthcare provider if you have symptoms of a skin abscess, which include a firm but squishy lump under the skin, redness around the abscess, and pain around the abscess. The abscess may feel hot to the touch, have a white or yellow "head," and drain yellow pus or red, bloody fluid.
It's important to get treated because skin abscesses don't usually go away on their own. An untreated abscess can lead to a body-wide infection and other complications like blood poisoning (sepsis) or tissue death in the area of the abscess.
Getting diagnosed
Your provider can usually diagnose a skin abscess by examining the area. Sometimes a sample of fluid from the abscess is taken to test for bacteria.
What to expect from your doctor visit
Your provider will likely drain the pus from the abscess in a procedure called "incision and drainage." First, the area is numbed using a local anesthetic. Then a surgical blade is used to open the abscess and drain it. The abscess is cleaned out with a sterile saline solution and packed with gauze if needed. You may have to follow up with your provider to make sure the abscess is healing and to have the packing removed.

You may be prescribed oral antibiotics. This is more likely if you have a fever, the abscess is large, or you have surrounding cellulitis (skin infection).
Prescription skin abscess medications
Oral antibiotics
Cephalexin (Keflex)

Clindamycin (Cleocin)

Dicloxacillin (Dycill)

Doxycycline (Adoxa, Doryx)

Trimethoprim-sulfamethoxazole (Bactrim)
Types of skin abscess providers
A primary care provider can diagnose and treat a skin abscess.

A dermatologist—a doctor who specializes in treating skin conditions—may also treat an abscess.
Managing a skin abscess at home
Always see a healthcare provider—either your primary care provider or a dermatologist—if you think you have a skin abscess. An abscess usually needs to be treated with medication or draining by a professional. In some cases, you may be able to help symptoms with OTC medication and warm compresses.
OTC medications
Antiinflammatory drugs (NSAIDs), like ibuprofen (Motrin, Advil) or naproxen (Aleve) can help reduce pain.
Tips for treating skin abscess
Do not try to drain an abscess yourself by squeezing or pressing it, or puncturing it with a needle. Bacteria can get in the wound and cause serious complications like blood poisoning (sepsis).

If you have a small abscess that's just appeared, you can try placing a warm compress on it several times a day. This may help the abscess to drain on its own.
Wellness and prevention
If you tend to get cysts, use antibacterial soaps to reduce bacteria on the skin.

Wash any cuts with soap and water to avoid infection. Apply antibiotic ointment to the cut and cover it with a bandage.

Don't share items like towels, razors, and makeup.

Quit smoking. Cigarettes slow healing and increase the risk of infection.
Frequently asked questions