Smoking-induced Cough Treatment Overview
Find the right care and learn about different treatments.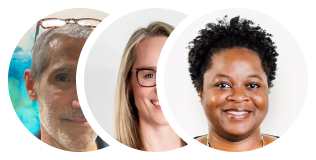 Care Plan
1
First steps to consider
Smoking-induced cough (smoker's cough) is best treated by quitting smoking.

At-home strategies can help you quit smoking, calm your cough, and ease discomfort.
2
When you may need a provider
You want or need professional help to quit smoking.

You have a persistent cough that has not been diagnosed.
Emergency Care
Call 911 or go to the ER if you have any of the following symptoms:
Difficulty breathing

Dizziness

Racing heart

Vomiting

Cyanosis (blue discoloration anywhere on your skin, lips, or nails)

Chest pain

Constant fever of 102˚F or above

Confusion

Coughing up blood
The suppliers listed follow Buoy's clinical guidelines, but listing the suppliers does not constitute a referral or recommendation by Buoy. When you click on the link and/or engage with these services Buoy will be compensated.
All treatments for smoking-induced cough
Frequently asked questions