Spinal Stenosis Treatment Overview
Find the right care and learn about different treatments.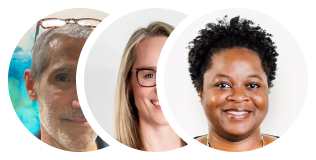 Care Plan
1
First steps to consider
See a medical provider for a diagnosis and treatment plan if you have pain, numbness, or weakness in your legs.

Spinal stenosis can be treated with medication, physical therapy, steroid injections, and surgery.
Symptom relief
Mild to moderate pain caused by spinal stenosis can be treated with OTC pain relievers, changing certain activities, and other lifestyle changes.
Emergency Care
Go to the ER if you have any of the following symptoms:
Fever

Night sweats

Headache

Confusion

Trouble walking

Unexplained weight loss

Recent traumatic injury

Symptoms that are rapidly getting worse

Inability to control your bowels or bladder (fecal or urinary incontinence)
The suppliers listed follow Buoy's clinical guidelines, but listing the suppliers does not constitute a referral or recommendation by Buoy. When you click on the link and/or engage with these services Buoy will be compensated.
All treatments for spinal stenosis
Read more about spinal stenosis care options
When to see a healthcare provider
Always see a healthcare provider—either your primary care physician, orthopedist, or neurologist—to get a diagnosis of spinal stenosis. Symptoms include pain, numbness, or weakness in the legs.
It's important to see a provider because spinal stenosis may get worse when not treated. The provider will also want to make sure you don't have peripheral vascular disease (narrowing of the arteries in the legs), which causes similar symptoms in the legs.
Getting diagnosed
Doctors usually diagnose spinal stenosis based on a physical exam and imaging tests like X-rays or MRI of the spine to check if your spinal canal has narrowed.
What to expect from your doctor visit
If OTC pain relievers haven't worked, your provider may offer prescription NSAIDs like oral celecoxib (Celebrex) or topical diclofenac (Voltaren).

Physical therapy may be recommended to build your strength and improve the flexibility and stability of the spine.

Tricyclic antidepressants, like amitriptyline (Elavil) and clomipramine (Anafranil), can help with chronic pain.

Anti-seizure drugs, like gabapentin (Neurontin) and pregabalin (Lyrica), can reduce pain caused by damaged nerves.

Steroid injections help reduce inflammation and provide some pain relief.
Prescription spinal stenosis medications
NSAIDs: celecoxib (Celebrex), diclofenac (Voltaren)

Tricyclic antidepressants: amitriptyline (Elavil), imipramine (Tofranil), desipramine (Norpramin), and nortriptyline (Pamelor, Aventyl)

Anti-seizure drugs: gabapentin (Neurontin), pregabalin (Lyrica)
When you may need surgery
Sometimes, people with spinal stenosis need surgery. There are several types of surgery for spinal stenosis. Talk to your surgeon about which one is right for you. Most commonly, surgery helps reduce pressure on the spinal nerves.
Lumbar laminectomy: Removes bone and ligament from the back part of the lumbar spine (low back). This relieves pressure on the nerve roots.

Cervical laminectomy: Removes bone and ligament from the back part of the cervical spine (neck). This relieves pressure on the cervical spinal cord and nerve roots.

Anterior cervical discectomy or disc replacement: Removes the disc between the bones of the spine that can press on the spinal cord and nerve roots. The surgery starts at the front of the neck.

Spinal fusion: This allows bones of the spine to grow together into a single unit. Typically, bone chips, screws, and rods are out into the spine.
Most people who have surgery for spinal stenosis have good improvement in their symptoms though it does not help everyone. Also, in some cases, the pain comes back after a few years. Up to 1 in 5 people will need repeat surgery at some point. Discuss the benefits and drawbacks of surgery with your surgeon.
Types of spinal stenosis providers
A primary care provider can treat mild to moderate symptoms.

A neurologist, who treats conditions of the spine, can treat spinal stenosis.

You may want to see a physical therapist to show you exercises to support your spine.

If you need surgery, you will be referred to a neurosurgeon or an orthopedic surgeon who specializes in spine surgery.
Treating spinal stenosis at home
Always see a healthcare provider to get a diagnosis of spinal stenosis. While moderate to severe cases usually need to be treated by a provider, OTC pain relievers and lifestyle changes can help when symptoms are mild.
Tips for managing spinal stenosis pain
Use heat therapy, cold packs, or alternate the two. Heat is good for relaxing muscles and improving blood flow, while cold helps pain and inflammation.

Take OTC anti-inflammatory drugs (NSAIDs) like ibuprofen (Advil, Motrin). You can also alternate with acetaminophen (Tylenol) for the pain.

Stop any activity that may cause more damage to your spine. This includes contact sports like football or martial arts and high-impact activities like jogging.

Your provider may also recommend stretches and strengthening exercises that can help support your spine without making it worse.

Avoid standing for long periods of time and anything that makes you lean backward, like stretching your back or certain yoga poses.

Losing weight may relieve pain by taking pressure off your lower back.

If walking is difficult, try using a back brace, cane, or walker for support.
Wellness and prevention
Stay at a healthy weight to take pressure off your lower back.

Use good posture when you sit.

Quit smoking. Tobacco interferes with blood flow and oxygen getting to the spine.

Regular exercise keeps your spine healthy. Walking and swimming are good choices, as long as they don't cause pain.
Frequently asked questions