Strep Throat Treatment Overview
Find the right care and learn about different treatments.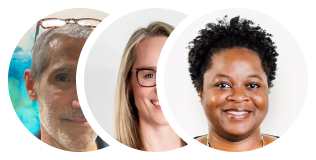 Care Plan
1
First steps to consider
See a healthcare provider if you have symptoms of strep throat, including pain when swallowing and a fever or white patches in your throat.

OTC pain relievers can help relieve symptoms like fever, throat pain, headaches, and body aches.
Emergency Care
Call 911 or go to the ER if you have any of the following symptoms:
Difficulty opening your mouth all the way

Difficulty swallowing saliva

Trouble breathing
The suppliers listed follow Buoy's clinical guidelines, but listing the suppliers does not constitute a referral or recommendation by Buoy. When you click on the link and/or engage with these services Buoy will be compensated.
All treatments for strep throat
Read more about strep throat care options
When to see a healthcare provider
If you think you have strep throat, you should always be seen by a healthcare provider. Strep throat is a bacterial infection that is treated with antibiotics.
The sooner you schedule a visit, the better: If you start an antibiotic within 2 days of the start of the infection, it can reduce the severity and length of symptoms and lower your risk of developing complications like rheumatic fever and inflammation of the kidneys. It also lowers the likelihood of spreading the infection to others.
Try to get an appointment with your healthcare provider within 24 hours or visit an urgent care center.
Getting diagnosed
Doctors diagnose strep throat by looking at your throat, doing an in-office rapid strep test, or by taking a throat culture (they swab your throat).
What to expect from your visit
A doctor will do a physical exam, look for signs of strep throat, and may test you for strep.

If tests confirm that you have strep throat, your doctor will typically prescribe an oral antibiotic.
Once you start taking antibiotics, you often will begin to feel better in a day or two. If not, call your doctor. Be sure to take the entire course of antibiotics. If you stop taking them when you start feeling better, the infection may come back or cause complications.
What antibiotics treat strep throat?
Penicillin V (PC Pen VK)

Amoxicillin (Amoxil)

Clindamycin (Cleocin)

Clarithromycin (Biaxin)

Azithromycin (Zithromax)
Types of providers
A primary care provider can treat strep throat.
How to soothe strep throat at home
Strep throat should always be treated by a healthcare provider, because you will need a prescription for an antibiotic. But you can also help relieve your other symptoms.
For throat pain, fever, headaches, and body aches, take an OTC pain reliever like ibuprofen or acetaminophen.

Keep your mucus membranes moist by using a saline spray and putting a humidifier in your bedroom.

Sore throat sprays and lozenges that contain menthol, benzocaine, or other numbing ingredients can soothe a sore throat.

If it hurts to swallow, try eating foods that are cold and soft. Ice cream and popsicles can also soothe your throat.

Drink plenty of water and other fluids, which keeps your throat lubricated (making it easier to swallow) and prevents dehydration.

Have tea with honey. (Never give honey to a baby that's less than 1 year old.)

Gargle with warm salt water for throat pain. Mix ¼ teaspoon of salt in 8 ounces of warm water.

Suck on throat lozenges or cough drops.

Drink warm, soothing liquids like soup, broth, and teas.

Stay hydrated by drinking lots of clear liquids.

Avoid spicy, hot, or acidic foods/liquids.
OTC medications
Acetaminophen (Tylenol)

Ibuprofen (Advil, Motrin)

Sore throat spray (Chloraseptic)
Wellness and prevention
Strep throat is contagious, but following good health habits can help you and your loved ones avoid getting sick.
Wash your hands regularly (or use hand sanitizer if you're not near a sink).

If you have strep throat, keep it from spreading by staying home from work or school until you no longer have a fever and it has been 24 hours since you first took antibiotics prescribed by your doctor.
Frequently asked questions