Tennis Elbow Treatment Overview
Find the right care and learn about different treatments.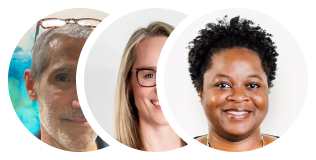 Care Plan
1
First steps to consider
Mild to moderate tennis elbow can often be treated at home.

OTC pain relievers and other at-home strategies can help discomfort.
2
When you may need a provider
Your elbow pain is severe or still hurts after about 2–3 weeks of home treatments.
The suppliers listed follow Buoy's clinical guidelines, but listing the suppliers does not constitute a referral or recommendation by Buoy. When you click on the link and/or engage with these services Buoy will be compensated.
All treatments for tennis elbow
Read more about tennis elbow care options
When to see a healthcare provider
See a healthcare provider if pain is severe or pain lasts for more than 2–3 weeks. The main symptom of tennis elbow is pain around the outside part of your elbow that's worse when you press on it or when you bend your wrist up.
Getting diagnosed
Your provider will likely diagnose you based on a physical exam. But they may do an X-ray to rule out other possible causes of your symptoms.
What to expect from your doctor visit
Your provider may recommend wearing a supportive brace on your forearm to relieve pressure on your elbow and help with recovery. They can tell you what type of brace is best for you.

Physical therapy can help stretch and strengthen your muscles, especially your forearm muscles, and improve blood flow to the tendons.

If OTC pain relievers aren't helping, cortisone injections can give you some temporary pain relief.

If your tennis elbow hasn't improved with other treatments, your provider may discuss Injections of platelet-rich plasma (PRP) to speed up healing. Platelets taken from your blood are concentrated and then injected into the affected area.

If all the above treatments haven't worked, surgery may be recommended to remove damaged tissue and improve blood flow to the area.
Types of providers who treat tennis elbow
A primary care provider can diagnose and treat tennis elbow.

A sports medicine provider, who specializes in injuries that happen during physical activity, may be able to offer additional treatments and help you safely return to your sport.

A physical therapist can teach you exercises that strengthen and stretch the affected area and offer pain relief techniques like massage.

An orthopedic surgeon, who specializes in musculoskeletal conditions, can do surgery if needed.
Treating tennis elbow at home
Tennis elbow often goes away on its own, but there are things you can do to help it get better. First, try to avoid the activities that are causing tennis elbow. Applying ice or heat can help with swelling and pain. You can also take OTC anti-inflammatory pain relievers like ibuprofen (Advil, Motrin) or naproxen (Aleve).
OTC medications
Acetaminophen (Tylenol)

Ibuprofen (Advil, Motrin)

Naproxen (Aleve)
How to treat tennis elbow
Apply ice to the affected elbow for pain and swelling.

Cut back on the activity, like tennis, that caused tennis elbow. You may need to stop the activity completely for 6–12 weeks to recover. This will help with inflammation and give the tendon time to heal.

Do stretching exercises. You can work with a physical therapist to learn some helpful stretches or look online.

Try using a tennis elbow strap or strap on your forearm. Place it just below the elbow where you are feeling pain.
Wellness and prevention
Avoid repetitive wrist motions. Take breaks when your arm starts to feel sore.

Make sure you're using the right technique when playing sports. You may want to consider working with a coach.

When possible, use lighter sports equipment to reduce strain on your tendons.

Loosen your muscles by warming up before exercising or playing a sport. Injuries are more likely to happen when muscles are stiff.

Use new and dry balls when playing tennis. "Dead" or wet tennis balls can aggravate your elbow.
Frequently asked questions