Thumb Arthritis Treatment Overview
Find the right care and learn about different treatments.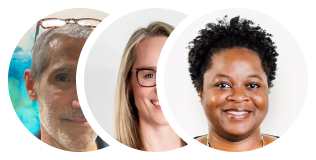 Care Plan
1
First steps to consider
Mild pain can be treated at home.

OTC pain relievers like acetaminophen (Tylenol), ibuprofen (Advil, Motrin), or naproxen (Aleve) can help relieve pain.

Splints can be used to reduce pain and improve thumb positioning.
2
When you may need a provider
OTC medications are not helping the pain or stop helping over time.

Pain is severe or causes weakness with various movements like pinching and grasping.
Emergency Care
Go to the ER if you have any of the following symptoms:
Swelling, redness, and increased warmth over the area

Sudden sharp pain with a visible deformity, especially after a fall or trauma.
The suppliers listed follow Buoy's clinical guidelines, but listing the suppliers does not constitute a referral or recommendation by Buoy. When you click on the link and/or engage with these services Buoy will be compensated.
All treatments for thumb arthritis
Read more about thumb arthritis care options
When to see a healthcare provider
It is important to see a healthcare provider if your symptoms do not improve in 2–3 weeks of using OTC medications. A provider will be able to make a diagnosis and offer a more specific treatment plan.
Getting diagnosed
Your healthcare provider will physically examine your thumb to check for signs of swelling and deformity, and to test your range of motion. The provider will probably want to take X-rays of the thumb and possibly the opposite thumb for comparison.
What to expect from your visit
For mild to moderate cases, your provider may start (or continue) you on OTC medications.

They may also write prescriptions for stronger medications like celecoxib (Celebrex).

They may refer you to an occupational therapist who can give you exercises, tell you which motions and activities to avoid, and help determine if you need a splint.

If the pain is more severe, your provider may inject the affected joint of the thumb with a steroid, which may be done under fluoroscopy (live X-ray).

If the steroid injection relieves pain for a few months or more, you and your provider may decide to continue steroid injections a few times a year.

If pain relief from a steroid injection does not last long—like a month or less—and medications are also not helping pain, your provider may discuss surgical options.
Types of providers
A primary care provider can treat mild symptoms.

An orthopedic surgeon is a doctor who specializes in conditions of the musculoskeletal system (bones and joints). They treat thumb arthritis and can do steroid injections and surgery.

A hand surgeon is a specialized surgeon (usually orthopedic), who specifically treats the hand and wrist. They are qualified to do injections and surgery.
How to treat thumb arthritis at home
Often thumb arthritis can be treated at home with a combination of OTC medications and wearing a splint. Sometimes you need to change how you use your hands if the pain is more severe.
OTC medications
The most effective medications for arthritis are anti-inflammatory drugs (NSAIDs) like ibuprofen, though acetaminophen can help people who can't take NSAIDs. You can also try topical (applied to the skin) NSAIDs. Discuss taking OTC medications with your healthcare provider to make sure they are safe for you to take.
Acetaminophen (Tylenol)

Ibuprofen (Advil, Motrin)

Naproxen sodium (Aleve)

Diclofenac topical (Voltaren)
Tips for treating thumb arthritis
Try to avoid movements or activities that cause pain. This can also help slow the progression of arthritis.

Wear a thumb splint, especially when doing activities that cause pain.

Apply mild heat to the area over the thumb joint before doing an activity that could cause discomfort.

Apply ice for up to 20 minutes a few times a day, and after activities that may aggravate your thumb.

Consider using hand tools and adaptive equipment, like jar openers, shirt buttoners, and other devices, that don't make you pinch or grip.
Preventative tips
Arthritis is a chronic condition, and there are some known factors that may contribute to it. These include obesity and injuries to the thumb or activities that put a lot of stress on the joint.
Try to stay at a healthy weight.

Avoiding activities that aggravate the thumb joint and wearing a splint can slow the progression of arthritis.
Frequently asked questions