Constipation Treatment Overview
Find the right care and learn about different treatments.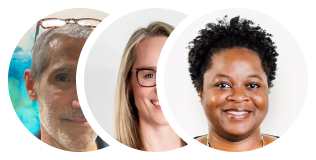 Care Plan
1
First steps to consider
Can often be treated at home, by drinking more water and taking fiber supplements.

You may need to take OTC laxatives, like stool softeners and bowel stimulants
2
When you may need a provider
You have frequent constipation.

Your constipation gets worse.

You are having pain or have a history of severe constipation, underlying GI issues (inflammatory bowel disease, colon cancer), or are taking opiate medications.
Emergency Care
Call 911 or go to the ER if you have any of the following symptoms:
You have not had a bowel movement for several days and you have pain in your abdomen or vomiting every time you eat or drink.

Black tarry stool

Rectal bleeding
The suppliers listed follow Buoy's clinical guidelines, but listing the suppliers does not constitute a referral or recommendation by Buoy. When you click on the link and/or engage with these services Buoy will be compensated.
All treatments for constipation
Read more about constipation care options
When to see a healthcare provider
You should see a healthcare provider if you have frequent constipation, your constipation gets worse, or it is causing pain. Also see a provider if you have an underlying condition like inflammatory bowel disease, irritable bowel syndrome, or you are taking opiate medications.
What to expect from your visit
Your healthcare provider will talk to you about your symptoms and health to try to find potential causes of your constipation. In some cases, they may recommend bloodwork, imaging like a CT scan, or procedures like a colonoscopy.
If there are no underlying causes, they will likely recommend fiber supplements, drinking more fluids, and taking stool softeners as needed. They may recommend prescription medications that increase fluid in your digestive tract.
Prescription medications for chronic constipation
Lubiprostone (Amitiza)

Linaclotide (Linzess)
Types of providers for chronic constipation
A primary care provider can treat mild to moderate symptoms.

A gastroenterologist is a digestive disease specialist who can do additional testing and treat underlying causes.
How to treat chronic constipation at home
You can often treat constipation at home with diet and lifestyle changes. Treatment includes getting enough water and eating a high-fiber diet. You may also need to take fiber supplements regularly like psyllium (Metamucil) and methylcellulose (Citrucel). Getting enough exercise can also help. At times, you may need to take an OTC stool softener or laxative.
OTC medications
Fiber supplements
Psyllium (Metamucil)

Methylcellulose (Citrucel)

Polyethylene glycol 3350 (MiraLAX)
Stool softeners and laxatives
Senna glycoside (Senna)

Bisacodyl (Dulcolax)

Docusate (Colace)
Tips for treating chronic constipation
Increase water intake: Aim for drinking eight 8-ounce glasses a day.

Avoid caffeine: Caffeine can be dehydrating and can slow down the movement of food through your digestive tract.

Increase fiber intake: High-fiber foods, like whole-grain breads and cereals, help improve gastrointestinal function.

Exercise daily, even if just going for a walk. It helps move food through your system.

Don't ignore the urge to pass stool. Putting it off can lead to a backup of stool that may harden and become impacted. It's also good to try to create and maintain a regular schedule for bowel movements, particularly after a meal.

Nutrition and dietary supplements: Taking fiber supplements (along with enough water) can improve long-term constipation.

Check your medications: Certain ones can cause chronic constipation. Ask your doctor if any medications you are taking may be contributing to your constipation.
Frequently asked questions