Viral Gastroenteritis Treatment Overview
Find the right care and learn about different treatments.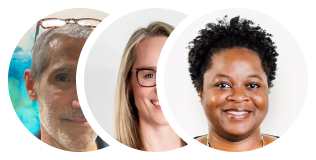 Care Plan
1
First steps to consider
Gastroenteritis (stomach bug) usually goes away on its own.

Treat nausea, diarrhea, and other symptoms with OTC medications and drink fluids to stay hydrated.
2
When you may need a provider
Symptoms have not improved in 3 days.

You have a high fever (above 102F), bloody diarrhea or vomit, or you are pregnant.
Emergency Care
Call 911 or go to the ER if you have any of the following symptoms:
You can't keep liquid down

Have severe diarrhea with lightheadedness
The suppliers listed follow Buoy's clinical guidelines, but listing the suppliers does not constitute a referral or recommendation by Buoy. When you click on the link and/or engage with these services Buoy will be compensated.
All treatments for viral gastroenteritis
Read more about viral gastroenteritis care options
When to see a healthcare provider
Viral gastroenteritis usually gets better on its own. The biggest risk is becoming dehydrated if you are vomiting or have frequent diarrhea. Children need to be watched closely to make sure they are drinking enough fluids.
You may want to talk to a healthcare provider if your symptoms are lasting several days or not improving. It's important to talk to a doctor if you are elderly or have a weakened immune system and have diarrhea or vomiting. See your pediatrician if your baby or toddler has these symptoms.
Getting diagnosed for viral gastroenteritis
There is no test for a viral gastroenteritis diagnosis. Your doctor may check to make sure you aren't dehydrated. If your doctor is concerned that you may have a bacterial infection or food poisoning, they may order blood and urine tests.
What to expect from your visit
If you have signs of dehydration, your doctor will advise you on how much to drink. If it's severe, they may send you to the hospital for intravenous (IV) fluids.

A doctor may prescribe anti-nausea medications for vomiting.
Types of viral gastroenteritis providers
A primary care provider can treat most cases of viral gastroenteritis.
How to treat a stomach flu at home
You can treat the symptoms of a stomach flu, also called viral gastroenteritis, at home. But treatments only relieve symptoms (diarrhea, nausea, vomiting, and fever). They can't cure or speed up your recovery. You can take OTC anti-diarrhea and anti-nausea medications, and acetaminophen (Tylenol) if you have a fever.
It's very important to drink a lot of fluids so you don't get dehydrated from diarrhea and vomiting. Children (and the elderly) need to be watched closely to make sure they are drinking enough fluids. Good drinks are water, apple juice, and Pedialyte.
OTC medications for gastroenteritis
Bismuth subsalicylate (Kaopectate and Pepto-Bismol) for nausea, vomiting, and diarrhea. It should not be given to anyone who is allergic to aspirin or children under 12 years old.

Loperamide for diarrhea

Oral rehydration solutions that contain electrolytes (Pedialyte, Gatorade) to help prevent dehydration

Acetaminophen (Tylenol) for a fever
Tips for treating viral gastroenteritis at home
Stay hydrated by trying to take small sips of water every few minutes. A good way to check that you are well hydrated is if your urine is light yellow to clear.

You can also drink sports drinks (Gatorade) or an oral rehydration solution that contains electrolytes (Pedialyte). You lose electrolytes when you have diarrhea.

If you are mostly drinking water, you should also increase your salt intake to replenish electrolytes. Eat salty snacks like pretzels or crackers.

Avoid alcohol and caffeine, which are dehydrating.

Wash hands often with soap and water for at least 20 seconds to avoid spreading the virus to others.
Frequently asked questions