Depression Treatment Overview
Find the right care and learn about different treatments.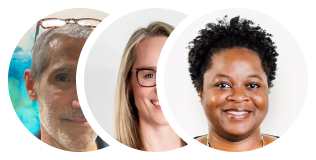 Care Plan
1
First steps to consider
It's important to see a healthcare provider, either your primary care provider, or a behavioral health provider (psychologist, social worker) to get a diagnosis and discuss a treatment plan.

Depression is often best treated with a combination of therapy, lifestyle changes, and antidepressant medication.
Emergency Care
If you have thoughts or plans of hurting yourself, call 911 or 988 (the Suicide and Crisis Lifeline).
The suppliers listed follow Buoy's clinical guidelines, but listing the suppliers does not constitute a referral or recommendation by Buoy. When you click on the link and/or engage with these services Buoy will be compensated.
All treatments for depression
Read more about depression care options
When you may need to see a healthcare provider
It is important to see a healthcare provider if you feel depressed or have a low mood that is lasting for about 2 weeks. Depression can quickly start interfering with your ability to live your life—it is important to see your healthcare provider before it gets worse.
Depression can come in different forms and has different risk factors and causes. A healthcare provider can help you understand the type and severity of depression you may have or any underlying conditions that may be contributing to it. You can then work with the provider to create a treatment plan, which usually includes therapy, often medications like antidepressants, and lifestyle changes.
Getting diagnosed
Your primary care provider or a mental health provider can do a simple depression screening to diagnose depression. But to understand your depression better, a provider may ask you to fill out a self-report depression-screening tool, ask you additional questions about your symptoms and different areas of your life, and will use established criteria to assess you for depression. They may do a physical exam and order blood tests if they are concerned about physical causes of depression like low thyroid hormone.
What to expect from your visit
With all depressive disorders, the treatment recommendation will likely include psychotherapy, medication, and lifestyle changes.
Therapy with a behavioral health provider (psychologist, social worker) helps to understand and change depressive patterns in thinking, feeling, and behaving. You will be asked to practice at home replacing negative beliefs and behaviors with more positive ones, and using other strategies related to communication, stress regulation, and coping.

Cognitive behavioral therapy (CBT) is the most common therapy. This approach helps you change negative patterns of thinking, feeling, and behaving. It may also include mind-body approaches to focus on relaxation and coping strategies.

Other approaches that therapists may use include acceptance and commitment therapy (ACT), dialectical behavior therapy (DBT), and psychodynamic therapy.

Depression medications. Most commonly prescribed antidepressants are SSRIs, SNRIs, atypical antidepressant medications, or tricyclics. Most antidepressant medications take approximately 4-6 weeks to reach their full therapeutic effect, but you may start to feel some effects after a few days to a couple of weeks. All medications can have side effects, and it's important to discuss them with your provider to find the medication that offers the best results and least side effects for you.

Brain stimulation therapies for treatment-resistant depression. Some people with severe depression who have tried multiple medications but haven't been able to treat their depression may consider deep brain stimulation therapies. These include repetitive transcranial magnetic stimulation (rTMS), electroconvulsive therapy (ECT or "shock therapy"), vagus nerve stimulation, and transcranial direct current stimulation (tDCS). Discuss these options with your medical provider.

Other treatment options: alternative drug therapies. There is growing research and support for the use of other drugs in the treatment of depression. Some of these are still considered experimental, like MDMA, but a few have been FDA approved, like nasal ketamine, an anesthetic. Before you try any of these, discuss it with your healthcare provider to make sure they're safe for you.
Prescription depression medications
Selective serotonin reuptake inhibitors (SSRIs)
Citalopram (Celexa)

Fluoxetine (Prozac)

Escitalopram (Lexapro)

Sertraline (Zoloft)
Serotonin norepinephrine reuptake inhibitors (SNRI's)
Duloxetine (Cymbalta)

Venlafaxine (Effexor)
Atypical antidepressants
Bupropion (Wellbutrin)

Mirtazapine (Remeron)
Tricyclic antidepressants
Amitriptyline (Elavil)

Nortriptyline (Pamelor)
Types of providers
A primary care provider can diagnose and refer your to mental health services and may prescribe antidepressant medication

Psychiatrists can diagnose you and prescribe antidepressant medication.

Mental health providers, such as a psychologist, social worker, or mental health counselor, can offer therapy.
What you can do at home to help your depression
You can help your depression by trying to practice the strategies that you've learned in therapy or in group counseling. It's also important to have healthy lifestyle habits, including a healthy diet, regular meals, regular exercise, and doing what you can to get enough sleep.
Keep in mind that depression can cause changes in sleep, appetite, energy, concentration, and interests. This is why it is so important to try to put in place strategies and routines for counteracting the negative effects of depression.
OTC medications
There are no FDA-approved OTC medications to treat depression. Nutritional and dietary supplements are not monitored by the FDA. You must discuss all medications and supplements that you are considering taking with your healthcare provider to avoid dangerous medication interactions, toxicity, and negative side effects.
Tips for treating depression
Try to prioritize your basic needs like sleep, food, and exercise. Depression can make it hard to take care of yourself.

Try to have good sleep habits, which means limiting screen time before bed, keeping a cool, dark bedroom, and avoiding stimulants like caffeine.

Eat a balanced diet with regularly timed meals to avoid unhealthy eating patterns like missing meals or binge eating.

Get regular physical activity, even if it's just going for a walk.

Try to talk or see positive people in your life. When you're not up for meeting in person, texting a good friend can be helpful.

Try to continue to do hobbies or other activities that you have enjoyed in the past.

Try meditation, deep breathing, mindfulness, acupuncture, massage, and relaxation—all strategies that have been shown to help depression.

Try to avoid black holes—these are things that drain your energy and time like too much social media or being on screens.
Diet and nutrition tips
Avoid highly processed and refined foods and artificial sugars and dyes.

Try to eat whole foods, not pre-packaged or prepared foods.

People with depression are more likely to be low in certain nutrients like omega-3 fatty acids, vitamin D, selenium, B vitamins, antioxidants, magnesium, zinc, and protein. You can consider taking a multivitamin or other supplements.
Frequently asked questions